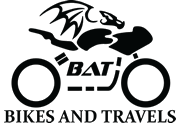 Home
Contribute
Contact BAT
Chit-Chat
BAT Facebook Page
BAT Stickers!
Ren's Biking Blog
Sharon's Biking Blog
Guest Posts
Bike Reviews
Bike Gear Reviews
Bike Tips
Travel Stories
Travel Tips
Repair And Restoration
Interesting Links
Support BAT
Calculators And Converters
Welcome To Bikes And Travels...
...It's about bikes...and travels...mostly on bikes!
Sharon and Ren will be at this year's Manchester Bike Show. Find us on the Chunky Tread Stand
What's New?
A Dirty Weekend In Malvern How hard can one night's camping be? This is Ren we're talking about remember. It's cold wet dirty fun.
---
Crit Air Certificates France Just yet another thing to concern yourself over if you're heading into France. Hopefully it's not too complicated though.
---
Stop N Go Tyre Plugger Versus A Muppet Video evidence that proves Ren is the master at working things out. Simple things. Really simple things.
---
Shark Skwal Visor Broken - Dammit! Shark's Skwal visor has let Ren down. So what is to be done and is he alone with the problem?
---
Bad Driving - Don't Take It Personally Just because you're paranoid does not mean they are not out to get you. Or are they?
---
Roadworks - It's That Time Of Year While the weather outside is bitingly cold there's no denying the days are drawing out and spring must surely be around the corner. Which brings the joy of roadworks. But why?
---
CB500X Miles Per Gallon Ren is proving himself to be the ultimate miser once again. This seems to please him greatly. Does he squeak when he walks? You betcha.
---
Too Many Signs Or Not Enough Are there already too many signs on our roads that just confuse motorists? Or do we need more so there's a chance the message gets through?
---
Project Zen - Paint Job On A Keeway RKS 125cc  Sharon has been busy. Very busy. Very busy indeed. Prepare your eyes for a feast of colour.
---
DVLA Change Of Keeper Now Online Did you know you can change the registered keeper of a vehicle via the DVLA's website? It's all very easy - but is there a security risk?
---
Latest Posts
Test Ride Review Of The Suzuki Inazuma 250 - By Ren Withnell Henrik said :-
Hi Ross

Yes, I look very much forward to see it, and hope for the best,..

It's a busy career-woman in her 30's with control on things and a love for MC

She has upgraded for something bigger

Got a top-box, and some Throw Over Panniers, guess that is all needed,..

Insurance is checked out ,.. its ok and fair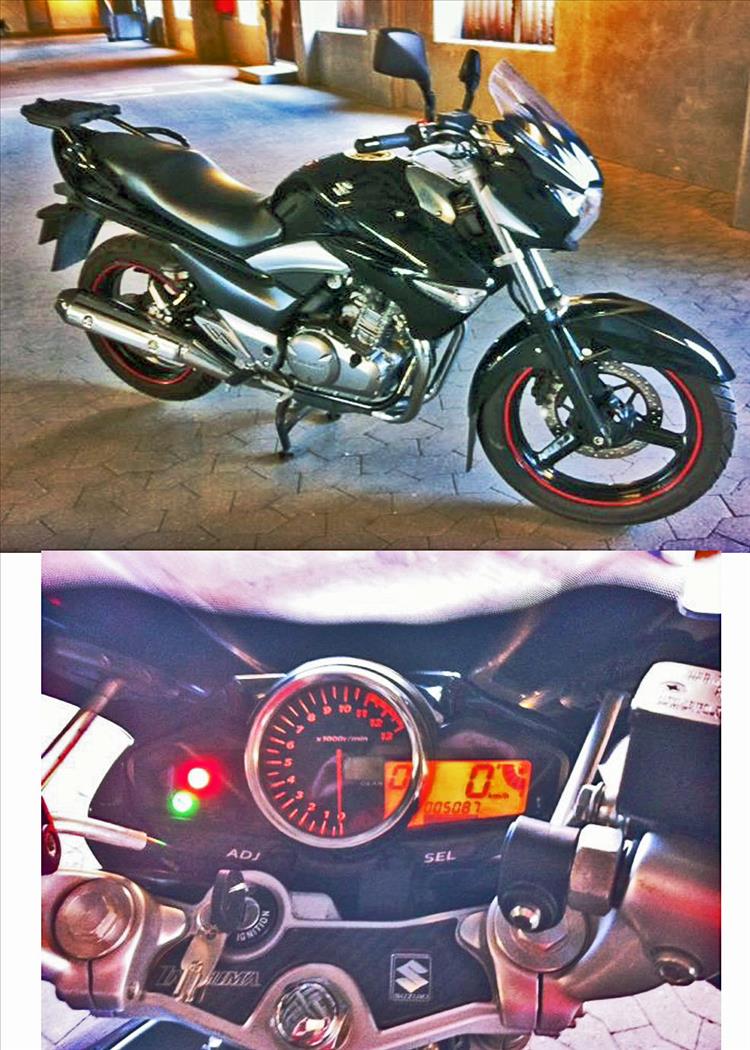 20/03/2018 21:15:09 UTC
---
Test Ride Review Of The Suzuki Inazuma 250 - By Ren Withnell Ross said :-
Hi Henrik

The Inazuma in the picture looks nice and seems to have some thoughtful extras too, which is hopefully a good sign it's been loved and looked after! As well as the windshield, there's a tank protector, a substantial mudflap on the front wheel, and from what I can see of the luggage rack, it looks like a genuine Suzuki one(expensive!)...and someone has taken the time and trouble to add neat red rim tapes to set it all off! :)
20/03/2018 15:37:00 UTC
---
A Dirty Weekend In Malvern Henrik said :-
Correction: Kjerag in RIGHT side of course :-)
20/03/2018 08:38:55 UTC
---
A Dirty Weekend In Malvern Henrik said :-
BTW. Mount Kjerag to the left, around 1 kilometre vertically right up, they jump out here with wingsuits, and can fly op to 3 kilometres before landing
20/03/2018 08:37:37 UTC
---
A Dirty Weekend In Malvern Henrik said :-
Could bring the MC with me on a trailer, for the norweigian hairpins, just in case the weather should be good,... LOL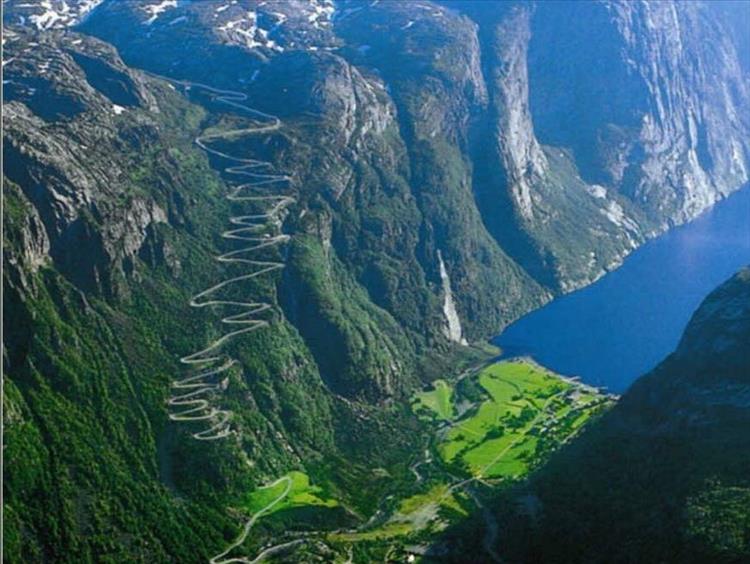 20/03/2018 08:33:42 UTC
---
A Dirty Weekend In Malvern Henrik said :-
Thanks for the look, admitted, I am getting sick and tired also, dealing with bad weather, and lousy tent-camping, overpriced also, for what it is

We will travel more in car from now, becourse we kayak also, and becourse my wife is even more tired of tents than me

MC wil be more small improvised trips, whitin the time-frame of the weather-forecasts, like weekends,..

The old Corsa is havinf company now with a Fabia-combo, we are progressing with a home-made "kit" being able to transform it to mini-camper :-)


photos.app.goo.gl/1R6DiWCuXWlaMGW42 ...
20/03/2018 08:26:55 UTC
---
A Dirty Weekend In Malvern Borsuk said :-
Midnight pee and empty plastic bottle = body core temp warm water bottle. No need to leave the bag never mind the tent.
When your benighted halfway up Ben More in a howling whiteout in winter you plan on not putting an arm out of the bag never mind your body out of the actual tent.

I'm back in April Ren, maybe we can meet up, will be in the Wrexham area for a week or so.
19/03/2018 20:45:13 UTC
---
Test Ride Review Of The Suzuki Inazuma 250 - By Ren Withnell Henrik said :-
Well the link dissapeard in mystic ways

I try again
www.thansen.dk/scooter-knallert-mc/motorcykel-og-mx/motorcykler/n-306258508/ ...
19/03/2018 20:31:57 UTC
---
Test Ride Review Of The Suzuki Inazuma 250 - By Ren Withnell Henrik said :-
Only serious china dealer left here is Thansen with Keeway/Benelli, see link

There might be a few small ones also, and some left-over around the country

All segments in any brands are reduced

Anyway, I got a deal on my hand, and have a date 2 April, to look closer, its a 2014 basic Zuma, black, with 3100 miles on the clock, should look very "fresh", there is a luggageholder also included, and little windshield

The price is 77 pct compared to a new model, and then comes the before mentioned additional savings due to avaioding "delivery fees", and not being forced to the first two services due to keeping some guaranty

Look forward, would likely get a few more MC roadtrips done 2018 in case ;-)

Norway in car though, in full swing modding our Fabia into a little camper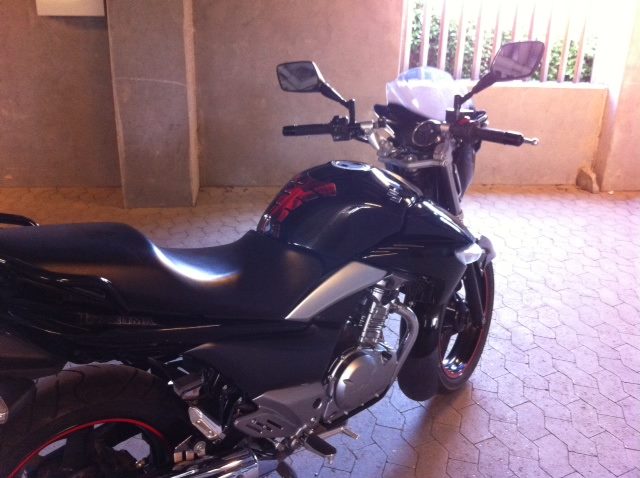 19/03/2018 20:29:46 UTC
---
Latchy's GPZ 600 R Restoration Hugo said :-

Friends some carburetor in good condition for sale for kawasaky gpz 600R
19/03/2018 15:19:54 UTC
---
See all older posts
Latest Chit-Chat
Go To Chit-Chat Borsuk said :-
Ian.
I am hoping to enter this year. Have to see what the wife has planned for July and of course whether the DVLA and I can part amicably in April with a shiny new category to be added to my license. If everything melds together i hope to to the English National Rally.Though I will need to beef up the headlights on my bike if I do.
19/03/2018 20:25:38 UTC
---
Ren - The Ed said :-
OH Borsuk - that made me laugh!

For myself I have the best of both worlds. Quite often I'll navigate by just following the front wheel as Ian suggested. Otherwise I'll use proper maps to get my to the area I want to be in. Then - if absolutely necessary I'll use an app on my phone to get me right to the place I need to be.

It all depends. If I must be at place X at time Y then GPS and electronics are ideal. If I'm merely wandering then maps are just fine.
19/03/2018 12:27:53 UTC
---
Ian Soady said :-
When I used to ride in the ACU/BMF National rallies I used a system similar to what Ren describes. I'd make a set of index cards, one for each leg of the route and put them in a home made holder with a light as the rallies involved riding through the night. Then on arrival at each check point I'd put that card at the bottom leaving the card for the next leg ready to use.

But of course that event needs preparation and there are time constraints (although not rigorous).

I take it nobody here's entered this year's event?
19/03/2018 09:36:31 UTC
---
Borsuk said :-
Like Ian I also use co-pilot most of the time with a paper map as backup. It's good in that the maps are stored on the phone and you are not using data all the time. If your data limit isn't a problem Waze seems a good app to download, it's free. Maps are live and traffic updates are from other users.
If I am feeling silly then I could take my magnetic compass, chronometer, barometer, thermometer, charts, almanac and sextant and spend 3 hours trying to work out where I am using sun sights. As my sextant is a marine one I may have difficulty finding a sea level horizon when inland but what the heck. The look on the faces of people passing by would probably be worth it.

18/03/2018 19:00:04 UTC
---
Rod said :-
If you do not want to use or rely on a GPS a map will do the job.
Like Ian I would use a tank bag with a clear pocket, but instead of placing the map into the pocket, I prepare a list of towns and villages along my chosen route the night before from the map, and add the road numbers as a belt and braces aid. I then place this list into the tank bag pocket to follow. About 2 miles before you reach a town start following the next town on the list to avoid town centres.
This method leaves you in total control of the types of road that you want to use, not the road preference pre programed into the GPS.
18/03/2018 15:37:56 UTC
---
Ian Soady said :-
It depends what you want to do.

If you just have a general idea of detination and direction there's a lot to be said for a map in the tank bag and just following the front wheel, taking what look like interesting roads. I used to have a compass on my Tiger 955i which was really useful but that bike had a plastic tank - I've tried on bikes with steel tanks and no good. Many years ago I did navigate across the centre of Turin just be keeping the sun on my left but I suspect I'm too risk-averse to try it now....

The advantage of a tank top map on a bike is that it's easy to stop by the side of the road and have a quick shufti. It's not generally a good idea to try to read it on the move.

On the other hand if you have a definite destination in mind and time constraints GPS is hard to beat. I have the Copliot app on my phone which seems to work fairly well.
18/03/2018 14:59:21 UTC
---
sourpause said :-
I have enjoyed reading the travel stories here. When touring how do people navigate in unfamiliar areas - GPS/phone or paper maps?

I like the idea of touring through quiet backroads without being reliant on electronic gadgets to navigate. But on the other hand I don't want to stop every 5mins to look at a paper map.

Any tips welcome!
18/03/2018 10:37:31 UTC
---
Ren - The Ed said :-
Much to Sharon's angst I already receive most of my clothes for free off various friends. I already live in a hovel. Frankly I am but one shopping trolley and a shower away from being the gentleman pictured.

There is no hope for me, Ross has already seen my future. Unless of course someone out there wishes to give me about £500,000 pounds. Then...then I'd buy a new pair of pants and put the heating on. Low. Really low.
13/03/2018 15:37:04 UTC
---
Ross said :-
Be careful where this could lead! ;-)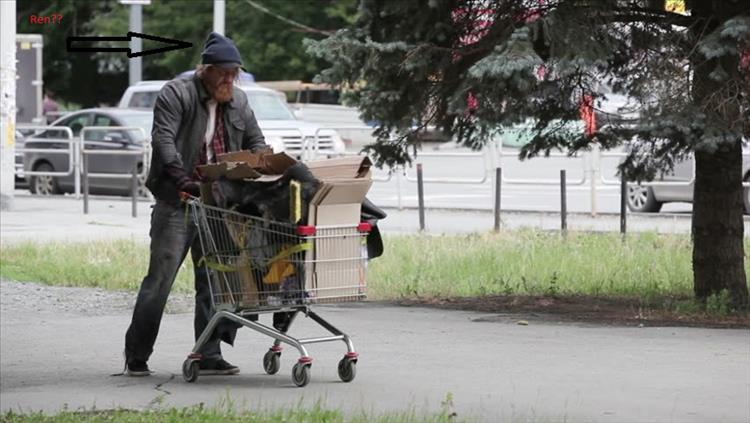 13/03/2018 15:26:36 UTC
---
Ren - The Ed said :-
Right - OK guys - getting a shopping trolley is easy. Not getting caught for shopping trolley theft might be a tad more difficult. How do you "wring" a shopping trolley to the point where it becomes legitimate?

What speed do you think shopping trolley wheels are rated up to? Typically they'd be expected to achieve maybe 4 or 5 mph at a push, I'm wondering how they'll get on at 70?

Do you think I'd be better off fitting the trolley to the 125 or the 500? If I go for the 500 is it better as a side car or a trailer?
13/03/2018 13:05:15 UTC
---
---
_