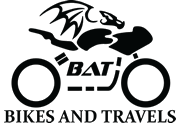 Home
Contribute
Contact BAT
Chit-Chat
BAT Facebook Page
BAT Stickers!
Ren's Biking Blog
Sharon's Biking Blog
Guest Posts
Bike Reviews
Bike Gear Reviews
Bike Tips
Travel Stories
Travel Tips
Repair And Restoration
Interesting Links
Support BAT
Welcome To Bikes And Travels...
...It's about bikes...and travels...mostly on bikes!
What's New?
Exploring Around St Davids In the land of a thousand coves Sharon and Ren are looking into a handful of them. There's a chance Ren's 500 might not be getting out of one of them though.
---
8,000 Mile CB500X Review (& Service) After 8,000 miles Pocket Pete takes a moment to share his thoughts on his CB500X. He's also learning how to look after his motorcycle too. It's not an easy task but he seems to be getting there.
---
Exploring St Davids - On Foot It is time to leave the bikes for just one day and set out on foot to explore the tiny city of St Davids. The city is small and pleasant, the cathedral is just sheer delight.
---
Z250SL Radiator Fan Protector Rather than bodge the radiator fan cover between Sharon and Ren they create a better looking and more permanent fixture.
---
Bracing Winds And Wobbly Hobbits Between the rain and the beauty Sharon's riding is creating mixed emotions for her and Ren is getting giddy over a TV programme.
---
Tappets, Shims And Plugs It's the big job, the tough task, the one Ren's been dreading. It's time to take the top off the CB500X and do the tappets and plugs. Wish him luck, he'll need it.
---
Exploring Around Tywyn Mid Wales provides an engaging, gorgeous and sometimes challenging landscape to explore. With all the sea, hills, mountains, valleys and single track lanes that go nowhere, our explorers are exploring.
---
CBF 125 Oil Consumption Ren's old 125 is already very worn on the outside. It seems it must be getting worn on the inside too. Is it time to rethink the service intervals?
---
Into Tywyn Finally Sharon and Ren get themselves out of the house and onto the road. They've set out, but have they got everything?
---
Not Even Wales! With a storm set to cause havoc across the UK is this day the best day to set out on a camping holiday? Maybe not.
---
Latest Posts
Keeway Front Sprocket Kieron said :-
Hi everyone i have a keeway tx 125 and im having trounle finding a front and rear sprocket set for it... can anyone help! Alls i know is that the back sprocket is a 50 tooth n the front is 13 teetg
18/10/2017 14:48:58 UTC
---
Daytona Lady Star GTX Boot Versus Daytona Lady Pilot GTX Boots & Initial Review Of Pilots Nidkid said :-
Hi! Thanks for your very detailed review. I just ordered a pair of the pilots based on this! I hope it's as good as you say it is:-)
I am a new short rider, so can't wait to have these to give me a wee bit of height!

18/10/2017 14:47:15 UTC
---
Honda SH125 Mode Test Ride Review Sharon said :-
Hi Ray,

The SH Mode will be the name that is has been given by the manufacturer to market the product. The ANC 125 will be the model number. The F on the end may be the actual colour of the the scooter or some other specific feature.

For example I own a Kawasaki Z250SL. The owners manual is for a BR250 EF The V5 shows the model as BR250 EFS. I believe this S denotes the colour green of my bike.
If my bike had ABS it's model number would be different as in BR250 FF.

Hope this helps.


18/10/2017 13:44:07 UTC
---
Cleaning Blue Dot Bike Brakes (Fazer) - By Ren Withnell R6zer said :-
Cheers buddy you're a legend!
18/10/2017 12:39:02 UTC
---
8,000 Mile CB500X Review (& Service) Pocketpete said :-
I have ordered the bolts the original honda ones. The Haynes manual states they should be replaced each time you remove them. But then goes on to tell you in great detail how to Install them back with none permanent thread lock. Ehich is what i did.

I've just ordered a small torque wrench that will go down to 10nm so that when the new ones come I can tighten to The correct settings.

The question that begs to be asked is do the new bolts require thread lock?

The shop says yes the honda service book doesn't mention it. Does anyone know what is correct in respect of bikes tgere seems to be a lot of guess work.

18/10/2017 10:24:43 UTC
---
8,000 Mile CB500X Review (& Service) Ren - The Ed said :-
Being a home tinkerer as opposed to a genuine motorcycle engineer it seems a bolt is a bolt. As long as the threads are right and the length is roughly the same then "it'll do".

That's fine if I'm bolting a bracket to my handlebars to hold a GPS but Ron W - you're right - when it comes to brakes despite me seeing "a bolt" I have to accept that not all bolts are equal. I'm sure there's a lot of other home tinkerers who'd say "Well I fitted XYZ bolts and it's been fine" but that's no help if you're parked in the back of a truck because a bolt failed.

Sometimes expert advice IS required.
18/10/2017 09:52:23 UTC
---
Tappets, Shims And Plugs Ren - The Ed said :-
Don't you be fooling yourself Mr McQ! While there's no fairings to remove I'm sure it won't be plain sailing. The tank with have a fiddly high pressure hose as opposed to a low pressure rubber pipe. There'll be wires to the tank too for the fuel pump and gauge. There'll be a computer and sensors and environmental control under there too. The cam chain is likely to be in the middle to give it that classic look making camshaft removal almost impossible. The inner spark plugs will be buried under the frame rails requiring a special tool for removal.

If you want simple classic motorcycle mechanics - you'll have to buy a simple classic motorcycle.
18/10/2017 09:46:28 UTC
---
Honda SH125 Mode Test Ride Review Ren - The Ed said :-
Aaaaw Ray! You're breaking my heart. Do you have your own 2 wheeled motorised transportation system or are you just left at home sorting out the paperwork? Maybe you need to get your own scooter and join her on her adventures.
18/10/2017 09:39:05 UTC
---
8,000 Mile CB500X Review (& Service) Ron W said :-
Be careful when replacing caliper bolts with non - original items! These bolts are usually 8.8 high tensile steel in which case A2 stainless won't do as it has less tensile strength. A4 stainless has about the same tensile strength as 8.8 and what you get from reputable specialist suppliers who sell replacement SS caliper bolts. If you knew all this apologies.
17/10/2017 18:41:16 UTC
---
Tappets, Shims And Plugs Tom McQ said :-
Tappets & Plugs used to be one of the enjoyable tasks you carried out on a Saturday morning! Now it's a nightmare that you put off or pay someone a small fortune to do for you. In fact, most jobs are a nightmare these days. My headlight and position lights have stopped working and Honda decided to put the headlamp relay under the fuel tank, which means I have to remove ALL the fairing panels and the tank.

And believe me, those fairings are a royal pain in the a$$! Why don't manufacturers put all that stuff in one place (ideally under the seat)? This is one of the reasons that I'm still considering the 70's style CB1100RS. What a joy to work on it must be!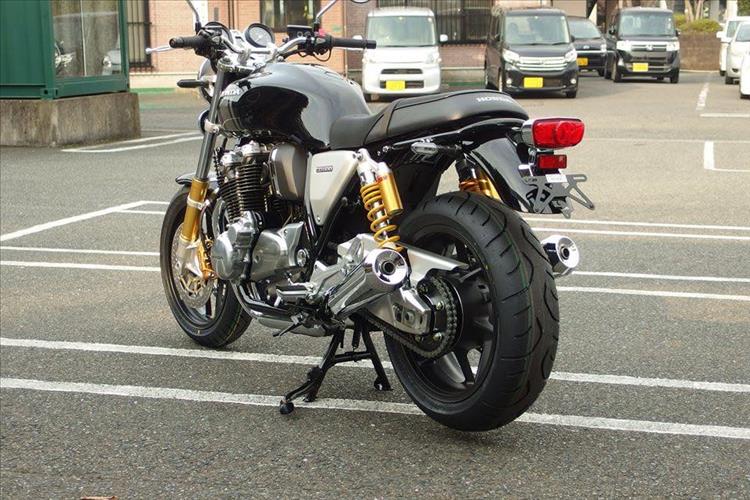 17/10/2017 18:34:48 UTC
---
See all older posts
Latest Chit-Chat
Go To Chit-Chat Ren - The Ed said :-
Oh bless Ian, poor fingers.

I'd like a short cruise just to sample the high life and eat all the food. I can't imagine me in a tuxedo though dining at the captain's table. After a day or two though I think I'd be ready for a change.

But then what kind of fool takes a tent and a motorcycle around the cold wet and windy UK? I think I need my bumps feeling.


17/10/2017 17:40:50 UTC
---
Ian Soady said :-
.... must be the Greek weather getting to my typing fingers....
16/10/2017 13:35:44 UTC
---
Ian Soady said :-
The thought of a cruise makes me shudder - you'd probably get stuck with that bloke who rabbits on and on about old motorbikes.

At leat here you can ignotre him.......
16/10/2017 13:34:55 UTC
---
Ted said :-
I have never been on a world cruise......still so many places in the UK I ain't seen yet.

PLUS, once you have done ONE world cruise.....where can you go next n not get bored?


just asking.
15/10/2017 19:59:23 UTC
---
Borsuk said :-
Not as many as there used to be but still lots.
06/10/2017 12:37:03 UTC
---
Ren - The Ed said :-
Over 100,000 tonnes? By eck you wouldn't wanna drop that on your toes. There ain't that many boats over 100k are there?
06/10/2017 06:58:59 UTC
---
Borsuk said :-
That's my area of expertise, as long as it is over 100,000 tonnes. :-)
05/10/2017 23:29:36 UTC
---
Ren - The Ed said :-
Oh lordy, don't be asking me how to register a boat!
05/10/2017 13:14:29 UTC
---
Matt Mac said :-
Dear Editor ,we are different in as much as we have a set of regs for each county,3 letters always ending in z followed by up four numbers. Unless you lived in N Ireland it would be hard to know what age a vehicle is as unlike the mainland or S Ireland with age related plates.If I had bought a bike in the mainland prior to Swansea taking our motor tax system over it would have been an import,a 3 year old motor would have had a mot at 4 years.I was just interested if someone had tried to tax a vehicle that had been of the road for years. I'm glad in a way as it has rained almost every day from I bought the Honda, usually twice a day 11 hours and then mostly 13 hours or vice versa , perhaps should have bought a boat !???

04/10/2017 17:42:54 UTC
---
Ren - The Ed said :-
My experience with the DVLA has been, erm, acceptable. But then I've never done anything more complex than take ownership of UK registered motorcycles. I have zero experience with anything complex like importing or registering a vehicle myself. Sorry, I'm about as much use as a chocolate fireguard.
04/10/2017 09:40:57 UTC
---
---
_