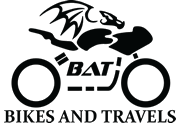 Home
Contribute
Contact BAT
Chit-Chat
BAT Facebook Page
BAT Stickers!
Ren's Biking Blog
Sharon's Biking Blog
Guest Posts
Bike Reviews
Bike Gear Reviews
Bike Tips
Travel Stories
Travel Tips
Repair And Restoration
Interesting Links
Support BAT
Calculators And Converters
Welcome To Bikes And Travels...
...It's about bikes...and travels...mostly on bikes!
What's New?
Project Zen - Paint Job On A Keeway RKS 125cc  Sharon has been busy. Very busy. Very busy indeed. Prepare your eyes for a feast of colour.
---
DVLA Change Of Keeper Now Online Did you know you can change the registered keeper of a vehicle via the DVLA's website? It's all very easy - but is there a security risk?
---
Handguard Upgrade Ren is in bodging mode once again. The handguards are due an upgrade and Ren's colleague has just the right solution. Thing is - what will the finished product look like?
---
Annie's 90th Ride Out Just because you're getting on a bit doesn't mean you can't enjoy a little gentle motorcycle adventure. It's time to celebrate Annie's 90th birthday.
---
The Complexities Of Motoring Just take a moment to think how incredibly complex all the various rules and regulations are for motorists both at home and abroad.
---
Agrius Rage SV Visor Removal A video by the muppet of destruction on how to remove and refit the visor on the Agrius Rage helmet.
---
Mathematics To Slow You Down Science, physics, mathematics. No matter how you feel about these topics they still apply to your ability to stop. You might be surprised what the numbers say too.
---
Another Sign Of Aging The ageing Honda CBF125 is showing another symptom of being a very worn out motorcycle. Or...perhaps Ren is an idiot.
---
Sympathy For The Devil Is there any money to be made is selling motorcycles for a living? Ren has a brief look at the maths and maybe it doesn't all add up.
---
Stripping The Free Engine The King of unskilled motorcycle mechanics has been stripping and rebuilding a 125 engine. What could POSSIBLY go wrong?
---
Latest Posts
Long Term Review of the Honda SLR 650 - By Ren Withnell Ian Soady said :-
I seem to remember Bob of this parish talking about the ambient pressure pipe causing problems (although maybe not on the SLR etc).

Are you there Bob?

But if it just happens in the wet I'd be looking at an ignition problem. Run the bike in the dark and spray water all over the HT leads, plug etc and look for sparks.......
19/02/2018 10:18:55 UTC
---
Royal Enfield 500 Classic Test Ride Review mick lewis said :-
hi i have just got a 2010 500 classic and i am very happy with it up till now total change from my 800 vfr but i am old school anyway having grown up with bikes in the 1960 s only thing i dont like on the enfield is the back brake which is not very good many thanks mick
19/02/2018 09:59:11 UTC
---
Long Term Review of the Honda SLR 650 - By Ren Withnell said :-
No Ren its does not happen at all on sunny days.The carb overflow plus some breather hoses are a bit long:could it be picking the rainwater from the road?I have replace a new plug coil c/w the plug cap.
19/02/2018 06:23:24 UTC
---
Honda FX 650 Vigor Review Mike said :-
Very comprehensive. Great review.
17/02/2018 23:07:28 UTC
---
Project Zen - Paint Job On A Keeway RKS 125cc  Ren - The Ed said :-
Sharon knows it's not exactly my thing too Ian - it makes my eyes go fuzzy. We're all different and the bike has received high praise from several chaps and the ladies go mental over it. It ain't my thing, but it's one hell of a thing.

As for her skills dragging my aesthetic out of the gutter. No chance. She's been trying for years to get me to dress properly without success. She seems to think I ought to "decorate" my house too. Clothes are to keep me warm in winter and to stop me being arrested in summer. Houses are just solid tents to sleep in and somewhere to store tools and motorcycles.
17/02/2018 19:40:04 UTC
---
Long Term Review of the Honda SLR 650 - By Ren Withnell Ren - The Ed said :-
Rain you say Max? Does it happen in the dry at all? If it's in the rain only I'd start out with a new spark plug cap. I'll add a link to a video showing what happened with mine once.

Bad fuel? Blocked carb? We'd need a lot more information before we can begin to guide you a little.
www.youtube.com/watch?v=xjTDymBUCSg&feature=youtu.be ...
17/02/2018 19:35:29 UTC
---
DVLA Change Of Keeper Now Online Ren - The Ed said :-
Yeah - if I registered my bike in your name Bob the DVLA would know there was a problem due to the lack of offences against the vehicle. Dammit must try harder to be a badass biker.
17/02/2018 19:30:19 UTC
---
Project Zen - Paint Job On A Keeway RKS 125cc  Norm said :-
Absolutely fantastic job Sharon well done.admire your patience
17/02/2018 19:20:21 UTC
---
Project Zen - Paint Job On A Keeway RKS 125cc  Ian Soady said :-
Very nice job Sharon although not quite to my taste.

I hope it will inspire Ren to tidy up some of his creations......
17/02/2018 10:17:01 UTC
---
Long Term Review of the Honda SLR 650 - By Ren Withnell Max said :-
During my ride back from work on a raining evening, my SLR just stalled halfway.But after about 15mins rest, the bike restarts again!Would be a great help whats causing the bike to stalled all of a sudden.
17/02/2018 00:51:52 UTC
---
See all older posts
Latest Chit-Chat
Go To Chit-Chat Ian Soady said :-
I already have the Norton ES2 and the Guzzi so enough to keep me busy for the foreseeable. No side valves......

I have the painted bits of the Guzzi back and they're stunning as are the polished exhausts. Just a few minor bits & bobs to sort out and it will be taxed from the 1st March.
19/02/2018 10:21:03 UTC
---
Ren - The Ed said :-
I hope you intend to purchase something more civilised and sociable. May I suggest something with sidevalves and pre-unit.

As for dubious drivers I only wish we were allowed to fit RPG launchers to the handlebars. Apparently exploding vans could be a risk to the general public though.
18/02/2018 21:11:55 UTC
---
Ian Soady said :-
I'm sure Ren will be pleased to hear that a new owner will be taking the Arrow away this week.

I've just been out for a short spin to make sure it's running OK and it was very nice apart from a Transit driver overtaking me along a suburban road with cars parked both sides. Fortunately the bars on the Ariel are quite narrow.
17/02/2018 14:27:54 UTC
---
Ren - The Ed said :-
It's another beautiful day in Paradise. Meanwhile here in North West Manchester it is raining. No surprises there then and at least it is not snowing. Yet.
10/02/2018 08:56:35 UTC
---
Ren - The Ed said :-
You'll have to wait until daytime now. I'm too tight to have any lights switched on.
08/02/2018 17:00:55 UTC
---
Ian Soady said :-
Oh, go on.............
08/02/2018 12:54:47 UTC
---
Ren - The Ed said :-
Paint. I don't get it. Hammerite it so it can't rust through and slap it on the bike. You don't need to get all "proper" and "professional" about it - it takes too long.

I dare not put any pictures of the handguards up Ian. You'll only say things like "Wrong colour, doesn't match..." and so on. I have a very delicate ego and I'm not sure I could cope doncha know.
08/02/2018 11:42:04 UTC
---
Ian Soady said :-
To this. Lining and transfers to follow.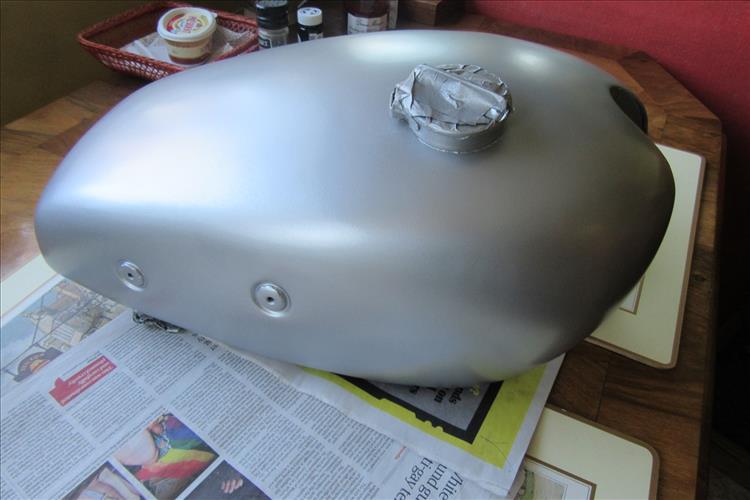 08/02/2018 10:15:09 UTC
---
Ian Soady said :-
via this: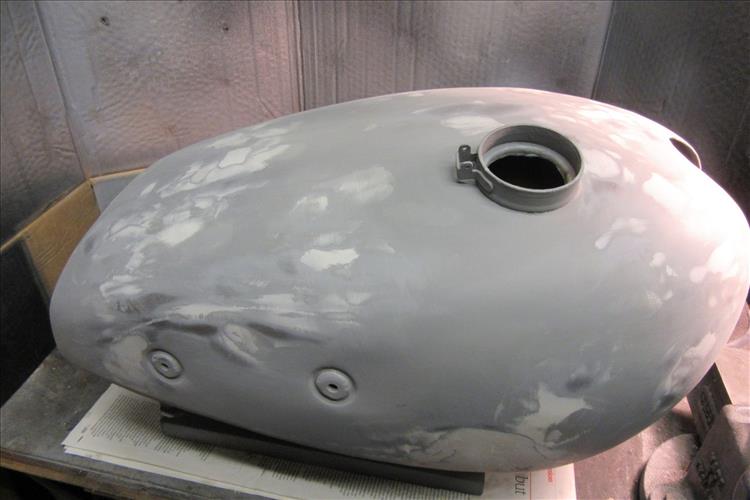 08/02/2018 10:14:33 UTC
---
Ian Soady said :-
Norton tank coming on.

From this: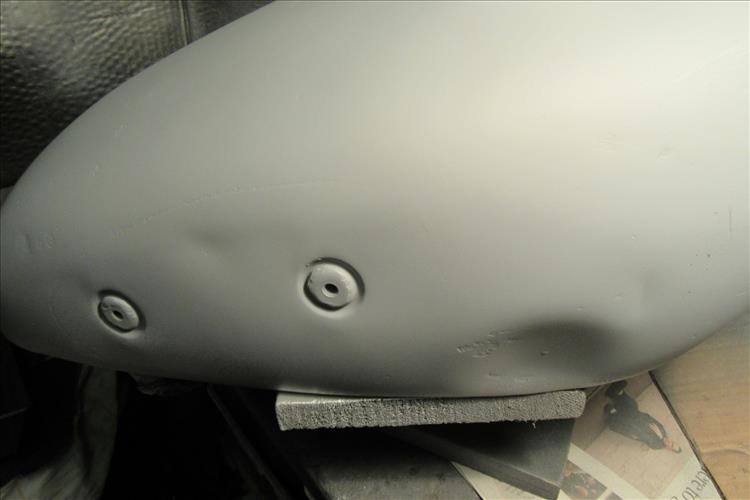 08/02/2018 10:14:07 UTC
---
---
_