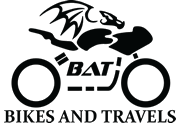 Home
Contribute
Contact BAT
Chit-Chat
BAT Facebook Page
BAT Stickers!
Ren's Biking Blog
Sharon's Biking Blog
Guest Posts
Bike Reviews
Bike Gear Reviews
Bike Tips
Travel Stories
Travel Tips
Repair And Restoration
Interesting Links
Celebrate! The 8mm Socket Is Found
Support BAT
Calculators And Converters
Welcome To Bikes And Travels...
...It's about bikes...and travels...mostly on bikes!
Sharon might be packing a pistol to shoot Ren with...
What's New?
A Final One Finger Salute Sharon is shaking off some biting criticism. It's only been 3 years...
---
Chains And Weather Ren's griping about chains once again. Will someone just buy him a shaft drive conversion for the 125 and shut him up?
---
Torquay By Ferry Sharon and Ren bob along the ocean waves to see what Torquay is all about. Context dear boy, context.
---
CE Approval, Disability And Dainese Being awkward is something Ren does very well. His awkwardness does lead to what might be a quite an important question.
---
Z250SL Tappet Check And Adjust A guide on how to check and adjust the tappet shims on Kawasaki's excellent Z250SL. With just a little help from Snod.
---
Rocks And A Better Brixham Sharon And Ren scrabble over rocks on Dartmoor and Ren reviews his opinions regarding Brixham
---
ButtFast And Buckfast Abbey Ren is having and uncomfortable day. There are things that should not be shared and Ren is sharing them here. Oh dear.
---
2019 CB500X First Look Ren takes a look at Honda's new and maybe improved CB500X. It also appears Honda must read this blog.
---
The English Riviera - Urgh The dynamic muppets take a haphazard tour of The English Riviera. What will the crankiest two-wheeled twit make of it all?
---
Bikes And Walking PocketPete asks a very important question. Can you ride a motorcycle then go for a hike? It is rather spoiling his days out.
---
Latest Posts
A Final One Finger Salute Jester said :-
Good for you - I've quietly followed your adventures, and read your accounts of going through Mod 1 and Mod 2 with wide eyes as I readied myself to go through the ordeal myself a couple of years ago. I went from CBT through to the full license in a few short months, and like you was my own harshest critic - convinced that I failed my Mod 2 after pulling across a solid white line that appeared as I approached a junction, got told to change lanes through the squawky earpiece and did all my checks and indicators only to notice the dashed line had changed and I rode over about 2 ft of solid line. That was it for me, I relaxed, mostly because I figured it was over but thankfully it wasn't even noticed and I passed. Since then I commuted 80 miles a day and took trips from the Midlands to the Scottish border - no further training required... (And just so Ren doesn't feel left out, I've watched his battles with the mechanical side of things and even started doing my own maintenance too)
I've recently moved to the USA, which to my horror means I've got to go through the whole thing again, twice because I need a car licence too. And I'm not allowed to filter through traffic in the state I'm in - most annoying, but then the juggernauts they call cars here makes me think that's probably a life extending problem I'll gladly live with!
All the best for upcoming year - and look forwards to reading about the adventures to come.

16/12/2018 18:55:21 UTC
---
Chains And Weather David Barwick said :-
I give you the Honda CB125 "Shine SP"

https://www.ebay.co.uk/itm/2018-68-HONDA-CBF125/253962631988?hash=item3b215a3b34:g:OVgAAOSwCgNbot-L

Dear Mr.Honda why did you not fit this to the CB 125 F?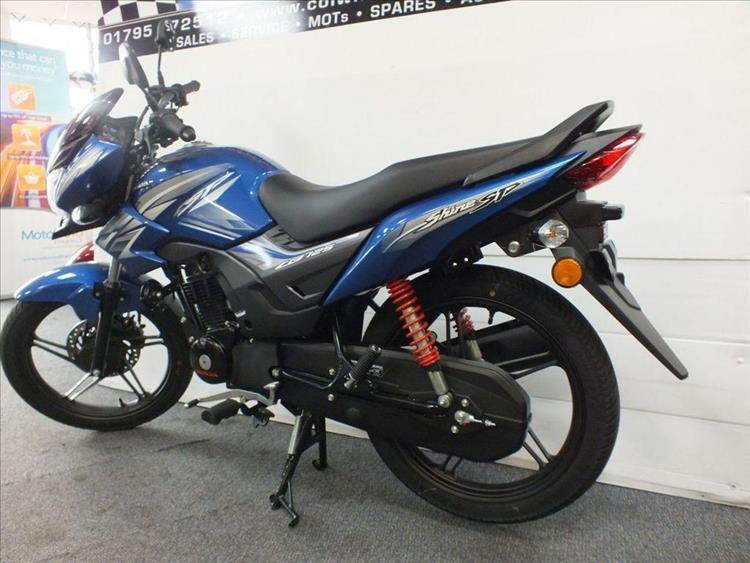 16/12/2018 10:43:58 UTC
---
Fazer 600 Oil and Filter Change - Problem - By Ren Withnell Ian Soady said :-
Only if it has friction modifiers. If it has it will have a symbol like this: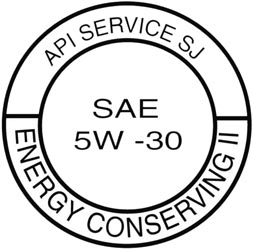 16/12/2018 10:09:54 UTC
---
Fazer 600 Oil and Filter Change - Problem - By Ren Withnell Kev said :-
Best not use car oil as it's not suitable for 'wet' clutches fitted to 99.99% of bikes.
16/12/2018 08:38:09 UTC
---
CB500X Getting To The Tappets Chris said :-
Thanks! Massively useful, compared to trying to figure it out from the factory manual. Don't know if I'm going to get that black sheet back in place right, though. Amazingly bad design, Honda. Try taking apart a BMW one of these days.
16/12/2018 04:57:54 UTC
---
Chains And Weather Ian Soady said :-
As has been mentioned, the MZ system was pretty good and I'm sure could be adapted to fit almost anything given your bodging - er, improvisational skills.

And it appears you can get bits for them from a less well-known auction site - see below.
www.aliexpress.com/wholesale?catId=0&initiative_id=SB_20181215062032&SearchText= ...
15/12/2018 14:21:12 UTC
---
Chains And Weather Ren - The Ed said :-
So it appears the belts should last some time then? As far as I can tell there's no maintenance other than replacing the belt and the roller weights in the variator at the correct service intervals.

I keep on trying to come up with a better solution but it seems everything is imperfect - just like real life.

I did ponder the use of hydraulics but the weight of the hydraulic driven unit in the rear wheel would ruin handling. I'm not sure about the efficiency of hydraulic power transfer too.
Toothed belts (Harley style) sap power as they have to be tight. Not as efficient as a chain.
Shaft drives sap power too.
Electric motor in the rear wheel? Again handling and sprung to unsprung weight problems.

Damn you physics!
15/12/2018 09:33:24 UTC
---
Chains And Weather Stuart said :-
Hi. My scoot is 17 years old but had a genuine 3k on it when I got it in April this year. It's now got nearly 5 k. I've noticed there is a rudder when I first start but hope that it will keep going until the warmer weather comes. I think the age of the belt may be against it rather than the amount of miles it's done.

I did have a Piaggio Zip before the ER and the belt snapped on that but apart from a push home no other damage done.
14/12/2018 22:17:12 UTC
---
Chains And Weather Joe Fitz said :-
I recently parted with my XMax 250. I changed the drive belt at 33,000 Km as per the service manual. A fiddly job but not too difficult. As it turned out I felt it was a waste of time. When I compared the old belt with the new (110+ euro) I could see very little diffidence, there didn't appear to be any great wear or tear. The same for the rollers in the variator. I know belts can be deceptive and I'm told a small crack can quickly become a large tear. Apparently shredding a belt in the transmission casing is none too good for the delicate internals. I'm now back to cleaning, lubing and adjusting a chain, a job I didn't miss at all while I had the Scoot.
14/12/2018 21:39:38 UTC
---
Chains And Weather said :-
Pocketpete - Ross has already mentioned the GPZ305. Oh my how I hankered after one of those but they were far too new and expensive at the time. I'm glad I didn't because I too have heard they used to each their top ends for breakfast Ross. I got a CD200 Benly because it was all that I could afford - and that was a great bike in spite of having a regular chain.

I have pondered grafting a CG125 chain case onto the CBF125 Stuart. The later CG's didn't have a chain case and they're not the sort of thing that you just stumble across these days. Got me thinking now...what sort of cunning and devious bodge could I come up with...?

My mate has a scoot. What I did not realise is that the belts, fly-weights and a few other components wear out as quick as chains - if not quicker. How long have you had your Honda scoot and have you had to do any transmission work on it?
14/12/2018 21:16:00 UTC
---
Latest Chit-Chat
Go To Chit-Chat Ren - The Ed said :-
Oooooh Henrik! Where can I get me a suit like that?!? Actually while it looks quite warm and effective it also looks like an accident waiting to happen.

Come on guys! Sharon's not violent. That's what she tells me anyway when she's beating me to a pulp because I dared to suggest that curtains don't actually have to match wallpaper. What does "match" mean anyway? What is wrong with green curtains and pink walls? I don't get it.

I guess I might hold off on the jubilee clip until I've healed.
13/12/2018 08:40:55 UTC
---
Henrik said :-
Yeah, Ren, don't say that we didn't warn you !!!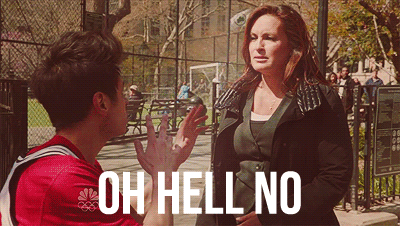 12/12/2018 23:04:34 UTC
---
Borsuk said :-
I can see Sharon with a gleeful look in her eyes Ren, but I would bet you would be wearing the ¨Ring¨and you wouldn't be happy where she had fitted it. All I can see in yours would be tears
12/12/2018 22:15:38 UTC
---
Henrik said :-
Me again ,... with more hot news :-)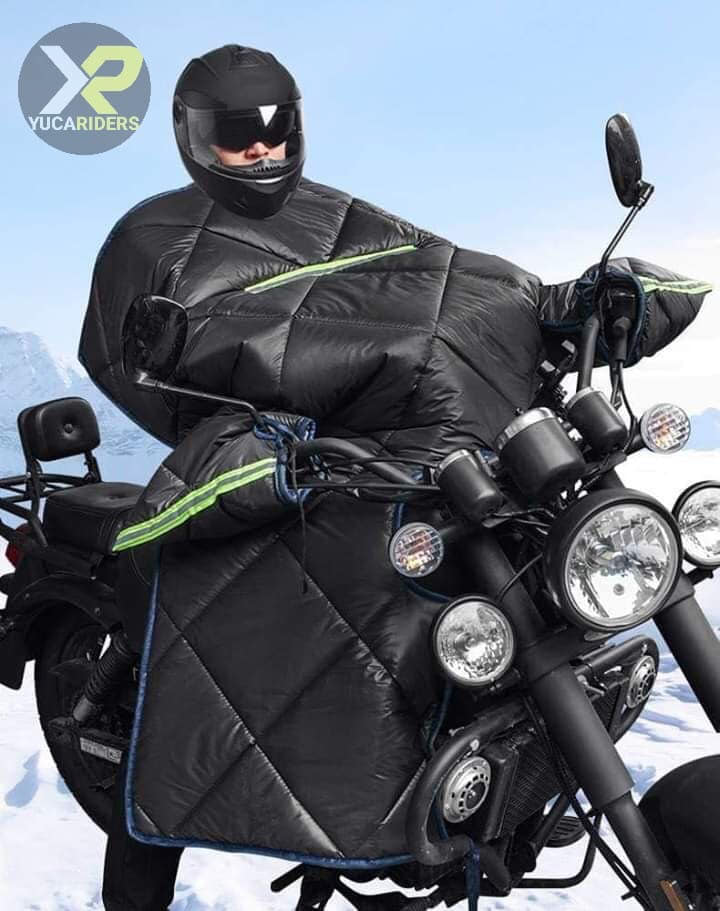 12/12/2018 19:10:45 UTC
---
Henrik said :-
LOL, got the pic this morning from a FB-group, one of the members later joined in, and told that he had actually used this DIY solution, but after that time, unfortunately, hes wife been asking him to "DIY" every wednesday ever since:-)
12/12/2018 09:10:39 UTC
---
Ren - The Ed said :-
OH Henrik!!! Aaaawwww imagine Sharon's little face lighting up when I give her this on her Birthday! She's going to be the happiest girl in the world.
12/12/2018 08:39:40 UTC
---
Henrik said :-
For the biker-girl :-)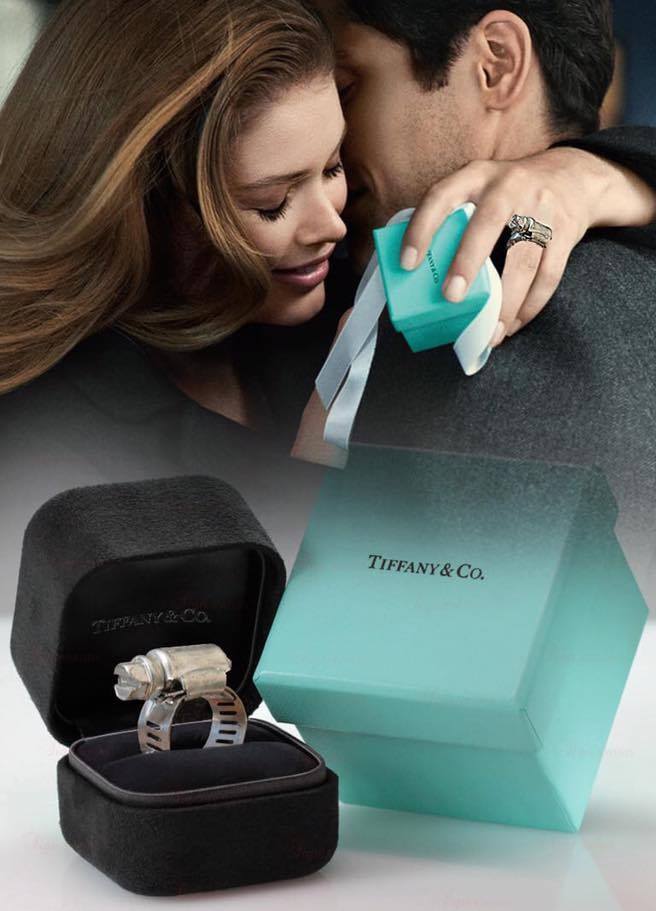 12/12/2018 06:41:39 UTC
---
Upt'North said :-
Nigel,
I think any additional addendum would have to include no damage should be inflicted on the police vehicle. They cost money you know. Our money!
Upt'North.
27/11/2018 08:37:52 UTC
---
NigelS said :-
Police pursuit rules were changed back in the summer and the Met are reporting a fall of 40% in moped theft. Despite the urban myth, it never was against the rules to chase a little shit on a stolen moped/scooter if he/she/it wasn't wearing a helmet but what has changed is that the pursuing police officer can now knock them off the bike. I think we should all write to our local PCC and ask that the following phrase should be added to the latest advice to the Police "and the officer, having knocked the scumbag off the stolen bike, should stop his/her vehicle, select reverse, and run the bugger over, taking great care not to add further damage to the bike lying on the road"
26/11/2018 17:57:27 UTC
---
Borsuk said :-
By the time I'm next in the UK my 125 will have been standing for about 5 months with a half tank of petrol in all weathers. I'll drain a pint out of the bottom of the tank before I start her and see if there is any water layer in the fuel. Unfortunately I don't have any water finding paste at home so I can't just dip the tank to see. I have a 5 liter can that's been sitting here for about 6 months now, might see if I can get a sample of that from the bottom.
25/11/2018 18:17:52 UTC
---
---