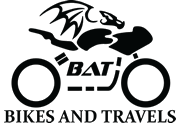 Home
Contribute
Contact BAT
Chit-Chat
BAT Facebook Page
BAT Stickers!
Ren's Biking Blog
Sharon's Biking Blog
Guest Posts
Bike Reviews
Bike Gear Reviews
Bike Tips
Travel Stories
Travel Tips
Repair And Restoration
Interesting Links
Support BAT
Welcome To Bikes And Travels...
...It's about bikes...and travels...mostly on bikes!
What's New?
Rochdale Honda - Thanks Ren's feeling a little deflated about the whole Honda service thing. He thought he was on to a winner but sadly not this time.
---
Carry On Camping - Motorbike Style PocketePete is off camping for the first time in aeons. Has he got the kit, will he survive and will there be enough to eat?
---
Schuberth C3 Pro Helmet - The Saga Continues PocketPete's having a nightmare sorting out his Schuberth helmet. There's a bit of a teardown guide too.
---
Stop & Go Pocket Tyre Plugger Review(ish) Latchy gives is a quick overview of the Stop N Go punture repair solution. He likes it, a lot.
---
South Wales Next Ren's not even finished writing up the last trip and he's already planning the next. They're heading to Pembrokeshire - got any suggestions?
---
ROK Straps Review Latchy is very experienced with the traditional bungee cords with hooks. What will he make of these new-fangled "ROK Straps" his mate has suggested? Secure success or wobbly washout?
---
Time With Dad The miles fly by as does the chill out time at Ren's father's place.
---
Review Of Oxford T70 Aqua Roll Bag Latchy purchased a massive bag for his trip to Spain this year. Can he get everything in the Oxford, will it stay dry and is it any good?
---
Quick Reveiw Richa Typhoon One Piece Waterproof Suit Latchy reviews his one piece waterproof oversuit. We prefer to think of it as an adult romper suit. It's fiddly to get on but does it actually keep you dry?
---
Michelin Road Pilot 4 Review Pete tells the tale of his puncture and the farce that followed. However with new rubber on his wheels was it worth the effort?
---
Latest Posts
Rochdale Honda - Thanks Ian Soady said :-
Precisely why my motorcycles never see the inside of a workshop except for MoTs.

When I bought my Triumph Tiger 955i it was one year old. I bought it from the dealer who originally supplied it, and it had about 1,500 miles on the clock. I'd never had a "modern" motorcycle before and was rather concerned that the temperature gauge shot into the high zone and the fan came on with the slightest provocation.

So I took it back. "They all do that" said the foreman mechanic. But after a short conversation he agreed to take a look, reporting back to me that all was fine.

The problem continued. Some weeks later I stumbled across a post on a Triumph forum that said some instances of my bike (but not including mine) had a manufacturing error whereby the overflow and pressure release pipes into the expansion tank had been swapped over. This resulted in coolant going into the tank when the bike heated up, as it should, but instead of being drawn back in when it cooled down again it sucked air.

So you can guess what I found when I took the fairing off. Yes, they'd been swapped over (even though my bike should have been correct from the factory). The check took me 15 minutes or so and that included working out how to remove the fairing panels. So they didn't all do that and he was lying.

I corrected this, refilled with the necessary 1.5 litres of coolant and continued. The temperature gauge never subsequently moved above half way despite how hot the weather, and the fan rarely came on.

Trust my bike to "professionals"? You must be joking.

And I know Zen and the Art.... is not universally popular but Mr Pirsig has some very pertinent things to say on the subject.

BTW EU legislation means that a warranty claim cannot be refused as long as genuine parts have been used and any work has been done with due competence.
19/08/2017 13:58:18 UTC
---
Honda CB500X First Review
said :-
18/08/2017 21:56:54 UTC
---
ROK Straps Review Hammo said :-
Well worth the money, be it tying on the camping gear or just having them on the top box for quickly tucking your gloves under if your moving the bike a short distance
18/08/2017 17:13:45 UTC
---
South Wales Next Ian Soady said :-
" Admittedly I'd prefer to be in a 5 star hotel in Dubai...."

Can't think of much worse than a 5 star hotel (or indeed anything else) in dubai. I think I'd prefer the damp tent even in Wales, and that's saying something.
18/08/2017 14:02:45 UTC
---
Schuberth C3 Pro Helmet - The Saga Continues Pocketpete said :-
It was interesting to attempt the repair. But I pray I never have to do this again.

All told best part of 3 hours wasted. It would be easier to strip an engine down.
17/08/2017 23:03:45 UTC
---
Schuberth C3 Pro Helmet - The Saga Continues Ren - The Ed said :-
I've fixed a lot of motorcycle bits over the years, I've replaced a few visors and of cours the AGV visor click things I've talked about on here. But I've never ever taken a helmet totally apart like PocketPete's had to!

...so far.
17/08/2017 14:38:44 UTC
---
Stop & Go Pocket Tyre Plugger Review(ish) Ren - The Ed said :-
'S funny but yeah, now I come to think of it I've never heard of anyone being sued. It's all "hearsay". I personally was told by a tyre shop that some tyre brands don't allow puncture repair in their "Z" rated tyres. Now...is this a fact...is this the tyre shop looking to increase sales rather than repairs or is my imagination remembering other rumours?

Somewhere there are facts in between the opinions and outright lies.

PocketPete was asking me about chains and sprockets. Some folks say replace the whole lot, some folks say only if the sprocket(s) are worn, some folks say don't lube O-ring chains, some folks say you don't need O-ring chains...and so on and so on and so on. All I could offer was my personal experience rather than facts.
17/08/2017 14:36:19 UTC
---
Schuberth C3 Pro Helmet - The Saga Continues Ian Soady said :-
Thank goodness I stick with my £40 Nitro open face job. None of these problems......
17/08/2017 13:13:40 UTC
---
Stop & Go Pocket Tyre Plugger Review(ish) Ian Soady said :-
I've never actually heard of anyone being sued for a tyre repair. Similarly, I've never heard an actual documented instance of an insurance company refusing to pay out because of a non-standard part which had no relevance to a collision*.

Provided the tyre repair has been carried out with due professional competence, it would be laughed out of court.


*Please let me know of any actual substantiated case, not the usual urban myths.
17/08/2017 10:57:37 UTC
---
South Wales Next Ren - The Ed said :-
Cheers Andy. We don't want to put anyone out but I think a trip into the Brecons would be in order perhaps.
16/08/2017 13:40:53 UTC
---
See all older posts
Latest Chit-Chat
Go To Chit-Chat Ian Soady said :-
As I pointed out, I've already done it 5 times. Time to give others a chance......

Go on Ren, let's see what you're made of. One year when I was riding in the event, there was at least one Honda Step-thru doing the whole route, so you should find it a doddle on a 125.
19/08/2017 09:21:21 UTC
---
Ren - The Ed said :-
So let me get this straight - you both believe a BAT team would be a smashing idea so long as you don't actually have to do anything? Meanwhile I have to ride around the route and / or put together a team and ride around all in exchange for a brew and a Mars bar? I don't even like Mars bars...now a Twix on the other hand.
18/08/2017 22:30:15 UTC
---
Ian Soady said :-
I'll sponsor you to the tune of a cup of tea and a mars bar each at the finish......
18/08/2017 13:49:07 UTC
---
Borsuk said :-
Ian Soady said :-
You (notice I didn't say we) could have a BAT team.......

Was actually thinking the same myself Ian.
18/08/2017 12:23:07 UTC
---
Ian Soady said :-
"Hmmmmm...540 miles on a 125. Can I do it in winter? Summer's just too easy. "

Well. There's the Dragon to start with: http://www.conwymotorcycleclub.org.uk/Dragon-Rally

And then of course the Elephant: http://www.lpmcc.net/rallies/rally_ele.htm

Or if you're really serious: http://krystallrally.no/


18/08/2017 12:05:16 UTC
---
Ian Soady said :-
You (notice I didn't say we) could have a BAT team.......
18/08/2017 10:22:50 UTC
---
Ren - The Ed said :-
Hmmmmm...540 miles on a 125. Can I do it in winter? Summer's just too easy.
18/08/2017 06:59:09 UTC
---
Borsuk said :-
The National Road rally sounds fun. God's, Rota's and DVLA examiners permitting I will have a try at it next year.

15/08/2017 17:18:18 UTC
---
Ian Soady said :-
Missed the link.
www.nationalroadrally.co.uk/2017/index.php ...
15/08/2017 15:27:58 UTC
---
Ian Soady said :-
Have a go if you think you're hard enough.......

The ACU National Rally is a test of navigation, riding and endurance. It consists of riding up to 540 miles in 24 hours, visiting a series of predefined checkpoints. The aim is to visit the maximum number of checkpoints within the selected mileage (see link below for details). The website isn't terribly informative however.

Back in the 1990s when I were but a lad (about the same age as Ren is now) I entered the ACU National Rally for 5 consecutive years, gaining a Special Gold on 3 occasions and a Gold on the other 2. Riding a 20+ year old Norton Commando. One of those years it rained continuously from the moment I left my front door till I returned the next day.....

I believe entries open in January, so put it in your diaries.
15/08/2017 14:49:07 UTC
---
---
_