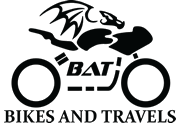 Home
Contribute
Contact BAT
Chit-Chat
BAT Facebook Page
BAT Stickers!
Ren's Biking Blog
Sharon's Biking Blog
Guest Posts
Bike Reviews
Bike Gear Reviews
Bike Tips
Travel Stories
Travel Tips
Repair And Restoration
Interesting Links
Support BAT
Calculators And Converters
Welcome To Bikes And Travels...
...It's about bikes...and travels...mostly on bikes!
Sharon might be packing a pistol to shoot Ren with...
What's New?
Honda In A River Bill has a cautionary tale regarding crossing fords. Fishing for motorcycles anyone?
---
Should I Go To Anglesey? How hard can deciding to ride a bike be? Ren makes it seem very difficult indeed. Luckily he makes his mind up otherwise this post would not exist.
---
Bank Holiday Anglesey Ren takes on Bank Holiday traffic and warm weather. How brave!
---
CBF125 Exhaust Fitting Ren has the parts he needs to replace the exhaust on the CBF 125. Will the mechanical assassin prevail or are we on course for another or Ren's disasters?
---
My CRF230 Story So why would Bill want a CRF230 and what has he done to it to get it to be the bike he wants it to be? Serious rear brakin' folks.
---
Rain Rider Is Sharon skilled in the rain or overconfident? She makes some interesting points regarding experience, ability and riding style.
---
Sleepless Nights Over Sleeping Bags Sharon wants to be warm and cozy in her sleeping bag - a sleeping bag that needs to be smaller and lighter than teabag. She doesn't want much.
---
CBF125 Exhaust - It's Time Replacing and exhaust gasket should be quite easy. Should...unless your exhaust, studs and nuts are made from rust.
---
To Lube Or Not To Lube Do you lube? If so how often? Ren comes to terms with the complexity of chain lubrication and reaches absolutely no useful conclusion at all.
---
Testing The New Adventure Transport Sharon and Ren are very proud to announce their future vehicle of choice for touring and adventures.
---
Latest Posts
Zip Tie Tyre Change (Tubed Tyre) Bill said :-
Until you notice a tyre lever missing and realise its in the newly fitted tyre :-)
Practice makes perfect or lots of sore fingers. hehe
24/05/2018 18:25:29 UTC
---
Zip Tie Tyre Change (Tubed Tyre) Ren - The Ed said :-
There is that - by the time we've done battle and scratched the rims and trapped our fingers...was it worth it?

Personally I view it as a skill I wish to practice and improve upon. Why do people make model trains, why do people restore old bikes?

Now if can just get !y fingers out from between the rim and the bead the pain might lessen a little.
24/05/2018 17:58:47 UTC
---
Zip Tie Tyre Change (Tubed Tyre) Bill said :-
At £10 my local tyre depot charges to fit and balance the tyre to a loose rim its not worth the grief. I just had two new tubeless Michelin fitted to the CBF 250 and the price difference in them supplying and fitting was no different than buying them mail order and paying to have them fitted.
Tube tyres on the trailbike I do myself with tyre levers, but you have to be able to do this to cope with punctures on the trail, the only good thing is no painted rims to scratch and years of practice.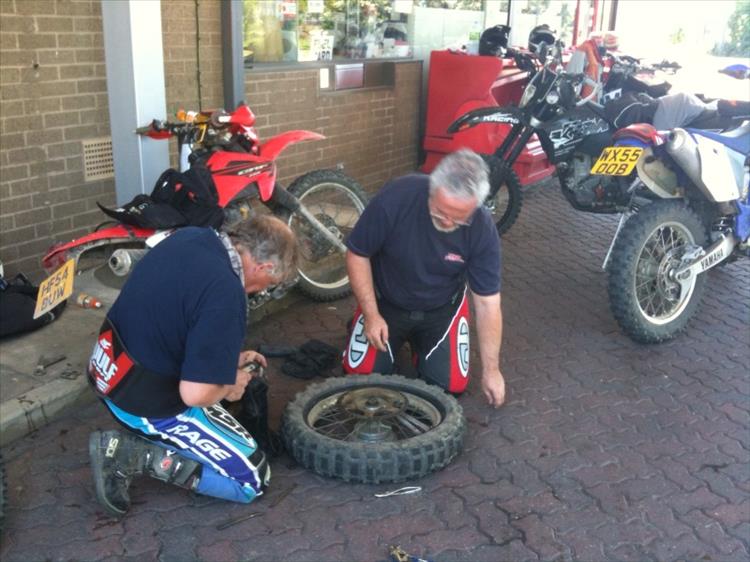 24/05/2018 17:23:54 UTC
---
Schuberth C3 Pro Pan European Review Dean HArvey said :-
Having problems pairing an M1 and C3 the SRC comms systems - did it work first time for you or is there some secret process?

Hope you can help

Dean

24/05/2018 11:31:12 UTC
---
Zip Tie Tyre Change (Tubed Tyre)
said :-
24/05/2018 11:18:43 UTC
---
CB500X Fairing Panel Removal Ren - The Ed said :-
Hi Julio Zipa. I'm afraid I haven't got to taking apart the light or the digital display yet.
22/05/2018 15:07:13 UTC
---
CB500X Fairing Panel Removal Julio Zipa said :-
Hi friend, I need change the fairing panel display and the fornt light, how start after that I have retired the fairig panel side?.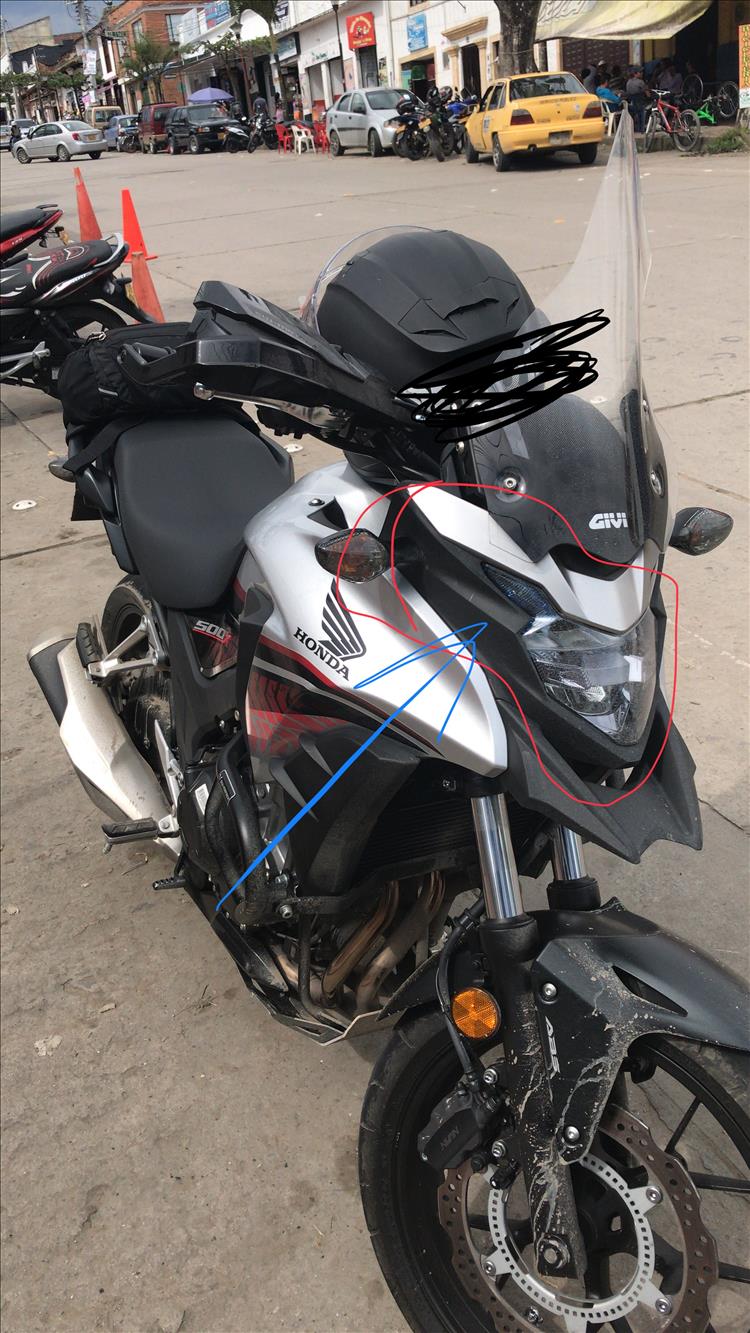 22/05/2018 13:08:30 UTC
---
Should I Go To Anglesey? Ren - The Ed said :-
Hmmmm. There's 2 places I stopped near the coast. On the Sunday on Anglesey overlooking Caernarfon. Then on the bank holiday Monday I was near Rhyl and Prestatyn?
20/05/2018 21:23:08 UTC
---
Should I Go To Anglesey? Bob said :-
I think I might have seen you, or your bike at least. I was in North Wales for the whole week and I saw a heavily loaded CBF125 parked and I wondered if it was you!
I can't remember exactly where I saw it but it was on the coast which would have been right if you were heading for Anglesey.
I was on my BMW G650X.
North Wales is an amazing place, I'm intending to move there when I retire.
noswaith dda!
20/05/2018 18:44:20 UTC
---
StormProtector Motorcycle Shelter Review Rod said :-
Thanks Sharon/Ren,
It looks like it does what it is intended for, it was never going to be a shed.
I will look closer at the StormProtector as an option.

19/05/2018 19:00:56 UTC
---
See all older posts
Latest Chit-Chat
Go To Chit-Chat Ren - The Ed said :-
Presently we're in the tent and it's tipping down, but it's not a storm. The Picos is beautiful and fabulous. We're looking at our next move now.
25/05/2018 17:08:43 UTC
---
Ian Soady said :-
I do agree about the surroundings of campsites but these days prefer the comfort of our caravan.......

In the days when we used to do touring on a bike and camping, I always got fed up with the amount of time spent pitching and striking the tent. However, that was in the days of a Black's Good Companion with extended flysheet. A super tent but very primitive by today's standards.

I think it's still in the attic somewhere.....
25/05/2018 10:45:46 UTC
---
Ian Soady said :-
Just looking at the weather it seems you're in some fairly rough storms at the moment. Hope it perks up for you.
25/05/2018 09:10:24 UTC
---
Sharon said :-
It was nice Ian but I am made up to be in the tent tonight. I think the way to go is hotels for emergencies like last night and if it's horrid weather. Otherwise love campsites because our surrounding tonight are spectacular.

Rod thanks so much for the campsite info. You're a star.
24/05/2018 14:58:08 UTC
---
Sharon said :-
It was nice Ian but I am made up to be in the tent tonight. I think the way to go is hotels for emergencies like last night and if it's horrid weather. Otherwise love campsites because our surrounding tonight are spectacular.

Rod thanks so much for the campsite info. You're a star.
24/05/2018 14:58:06 UTC
---
Ian Soady said :-
Of course if you follow my advice and pop over to France you'll have so many campsites you will be spoilt for choice. Nice municipal at St Jean Pied de Port or further east at Arreau.
24/05/2018 14:51:43 UTC
---
Rod said :-
Ren, I have had a look at northern Spain /Pyrenees campsites.
There are not a lot of low cost sites open in these areas.
I have found a few listed below :

Camping Perlora
Candás, Principality of Asturias, Spain £12.26 per night
Carretera Gijón-Candás, Peran, Perlora, Candás, Asturias, Spain, 33491

Camping Ancares
Pereda de Ancares, Castile and Leon, Spain £14.63 per night
Calle Real, Pereda de Ancares, León, Spain, 24443


Camping Monterroso
Monterroso, Lugo, Spain £14.90 per night
Avenida da Praia, Monterroso, Lugo, Spain, 27560



Camping Etchemendigaraya
Suhescun, Pyrénées-Atlantiques, France £13.14 per night
Ferme Bachoc, Suhescun, Pyrénées-Atlantiques, France, 64780



Camping Valle de Hecho
Hecho, Huesca, Spain £13.31 per night
Carretera Puente la Reina-Hecho, Km 22, Comarca de la Jacetania, Hecho, Huesca, Spain, 22720

Camping Valle de Ansó
Ansó, Huesca, Spain £14.71 per night
Calle Extramuros, Ansó, Huesca, Spain, 22728


Prices are based on 2 people with one tent.

Ten unas buenas vacaciones.
24/05/2018 09:53:22 UTC
---
Ian Soady said :-
Sharon will get used to the luxury.......
24/05/2018 09:10:42 UTC
---
Ren - The Ed said :-
Yeah erm. 1 closed road. 4 closed campsites. Absolutely knackered. 1 cheap but oddly nice hotel/hostel. Goodnight!
23/05/2018 20:58:56 UTC
---
Ren - The Ed said :-
I am all at sea.

Yes Brittany Ferry's wifi is a bit slow. Borsuk's explanation regarding the upside down tram connection makes a lot of sense though.

We're in an outside cabin Borsuk. I didn't want to splash out but all the cheap cabins had sold out! The car alarms have stopped, I suspect they've gone flat now.
22/05/2018 12:42:09 UTC
---
---
_