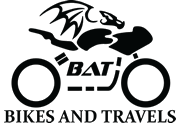 Home
Contribute
Contact BAT
Chit-Chat
BAT Facebook Page
BAT Stickers!
Ren's Biking Blog
Sharon's Biking Blog
Guest Posts
Bike Reviews
Bike Gear Reviews
Bike Tips
Travel Stories
Travel Tips
Repair And Restoration
Interesting Links
Support BAT
Welcome To Bikes And Travels...
...It's about bikes...and travels...mostly on bikes!
What's New?
The End Of The Story Leaves Me Speechless Sharon rounds off the NC500 adventure with the wrong breakfast, the wrong weather and the wrong traffic. Luckily these are just tiny hiccups on what was a most excellent adventure.
---
Change The Air Filter (Cleaner) Ren's changed the air filter this time, or as Honda like to call it - the air cleaner. Luckily this one's not rocket science either.
---
Thrills And Spills There's a whole heap of miles to be covered for Sharon on her way home. How many can she cover, can she enjoy or endure them and will she survive?
---
Is Dafydd's 250 A Lemon? Dafydd's a tad frustrated at the level of work he's had to do on his 'Zuma 250. Is it really a lot or does owning and actually riding a motorcycle require a lot of spannering?
---
Change The Oil And Filter It's the first and probably one of the most important jobs of the service. Luckily it's quite simple too - change the oil and filter.
---
What Parts Do I Need Fearful for his wallet Ren takes the plunge and purchases genuine Honda parts from a genuine Honda shop. Brave fool
---
Why And How Ren is explaining (or justifying) why and how he's going to (attempt) to service the 500X himself. I see trouble ahead.
---
Here's To Paul And Ian Ren takes a moment to smile and remember the good times with 2 friends.
---
CB500X Major Service It's time for Ren to man up and service the 500. This is the title page to bring the details together.
---
Demon Tweeks - Thanks Good news! Michelin now have a tyre pair to fit the CBF125. Even better news!! Demon Tweeks have them real cheap. Or...
---
Latest Posts
Kawasaki Z 250 SL Review Martin said :-
Hi Ren & Sharon,

Thanks for your kind words. I am in the process of moving house at the moment so this evening was my first opportunity to get back on the bike. I have now doubled my mileage to 75 as it was dry on Anglesey tonight. I cannot help thinking how much like my old GS125 the bike is, it just feels so natural as if I wasn't having to get used to a new bike. It definitely feels as if there is going to be a lot more poke once I can start using the revs. One further thing that is a decided improvement over the GS is the seat, thin it may be but its a sight more comfortable than the old 125. About fifty miles was all I could manage on the Suzy but tonight after 37 miles I didn't feel it was going to become uncomfortable. My longest run is likely to be around a hundred miles so I am hoping to be able to do that without having to stop for a "comfort" break. The nearest Kawasaki dealer to Anglesey is in Denbigh so I will probably take it there once I have done the miles. Yes, Sharon I am sure I am going to love this bike. Its just so manageable and a pleasure to ride. Hope you enjoyed your camping weekend in Tywyn. I always fancied a Ducati 250 single because they were fast and economical though you could break a leg trying to start one apparently, the Z250sl is a fairly close match to the Ducati on performance and economy and of course has the advantage of electric start and probably far superior electrics. I feel its what motorcycling should be about, I just don't "get" the need for multi cylinders and car size engine capacities. Perhaps I am missing something?

Happy Biking
19/09/2017 19:56:13 UTC
---
Here's To Paul And Ian Chris Bell said :-
Hi Ren it's just a song by James when he was a little younger, no rush mate. I hope it 's a curable illness she has,I also hope you have a(have had) a sunny day, the suns out in Stoke,which makes all the difference doesn't it (dunt it,) in stokeie
18/09/2017 11:07:00 UTC
---
Here's To Paul And Ian Ren - The Ed said :-
Hi Chris. We're on the road at the moment. If we get wifi we'll check out the video. Sharon will understand the sadness illness causes for a youth, her own daughter is unwell and it breaks her heart.
18/09/2017 06:07:57 UTC
---
Here's To Paul And Ian Chris Bell said :-
Ren, it is difficult not to be sad reading things like this, especially for the people left behind,Life's a struggle along the way, James has new issues caused by his illness (hearing, affecting him mentally though)Please show this video to Sharon, she says'if there is a heaven etc' https://www.youtube.com/watch?v=iGozpX7MIHI mainly about two Nanas. All the best to you and your readers.
17/09/2017 20:54:50 UTC
---
Review of the Honda NTV 600 Revere - By Ren Withnell Ren - The Ed said :-
I'm glad to hear that you are able to use the bike now, I can only imagine how frustrating it must be to see the motorcycle in the garage and not be able to use it.

I wish I could do weird things like riding to Fort William for lunch!! Morrisons will do me fine or the little cafe in Strontian for a cake.

Thanks Alan and enjoy the ride.
17/09/2017 17:39:46 UTC
---
Review of the Honda NTV 600 Revere - By Ren Withnell Alan Sutherland said :-
I've had my Revere since since 1992,and was off the road for 10 years because that's how long the doctors took to get my tablet dosage sorted to keep my absence type epilepsy at bay.Better to bide my time.My bike is totally unbelievable to look at,and has covered just 50000 miles.It looks more like 10000 miles.The bike is garaged,and kept on the trickle charger. I tend to be a dry rider only,unless I get caught out. I do quite weird things, like go from where I live,near Edinburgh,to Fort William for lunch ( Glen Coe ,and Killin) and come back home ,take the flies off the bike and give it a general polish with Pledge for wood which I find the best ,and then,I even squirt WD40 up the exhaust ,which is still original, and shiney inside.OTT,I know but Hey ! ! What else are dry days for,gardening NOT.
17/09/2017 08:16:47 UTC
---
StormProtector Motorcycle Shelter Review Sharon said :-
Hello Keith,
I am not to sure about replacement covers. If memory serves I think I read somewhere when I bought mine that they were available but I have looked quickly on the Internet and not found anything available.
I am currently away but will investigate further when home and will let you know if I find any further information for you.
17/09/2017 07:30:40 UTC
---
StormProtector Motorcycle Shelter Review Keith said :-
Cover has faded really badly and now has a repaired small rip so hopping I can buy a replacement cover
15/09/2017 17:44:01 UTC
---
StormProtector Motorcycle Shelter Review Keith said :-
Is it possible to get a replacement cover
15/09/2017 17:41:03 UTC
---
Kawasaki Z 250 SL Review Sharon said :-
Hi Martin,
Huge congratulations on your new Kawasaki Z250SL. How exciting. I am looking forward to your future updates.
I kept to the 4000 revs for the first outing of 50 miles. After that I allowed it to go up to 5000 so 50 mph as I was waiting to get to the 500 mile mark. Not constant but I did not worry too much about not going over 40mph.
You will get far more from the bike once you are allowed to open that throttle. That will put a grin on your face for sure.
I am still surprised by what my Kawasaki is capable of. Strong head wind the other day on the motorway going to Wales did not bother her at all.
I have 9000 miles on mine now. Probably due an updated review. I still love her, more than ever actually. Despite what some people may have advised I am sure not bored with her.
Hope you love yours just as much.
14/09/2017 19:25:54 UTC
---
See all older posts
Latest Chit-Chat
Go To Chit-Chat Borsuk said :-
Your in good company, we are all in perpetual trouble as far as our wmen folk are concerned.
18/09/2017 12:31:54 UTC
---
Ren - The Ed said :-
It was!! She'd snuck out without my knowledge and now I've been squished. Turns out as she was laughing manically at my broken bones it wasn't the hobbit comments. It was the fact I've had nothing nice to say about her for years.

Apparently the way to stop your girlfriend from doing a burnout on your face is to occasionally say she's pretty or sweet or fun or sexy? Well I never!

The doctors reckon I will heal but I will end up in trouble again if I don't treat her better. Oh heck, looks like I'll be in perpetual trouble.


18/09/2017 05:59:14 UTC
---
Borsuk said :-
It's the loom of Sharons headlight as she comes to run you over in your sleep for calling her a hobbit one time too many. :-)


17/09/2017 22:38:56 UTC
---
Ren - The Ed said :-
I am in fear once again. I fear I can see the sun through the tent. If this is true then I am delusional. Sun?? Naahhhhhh...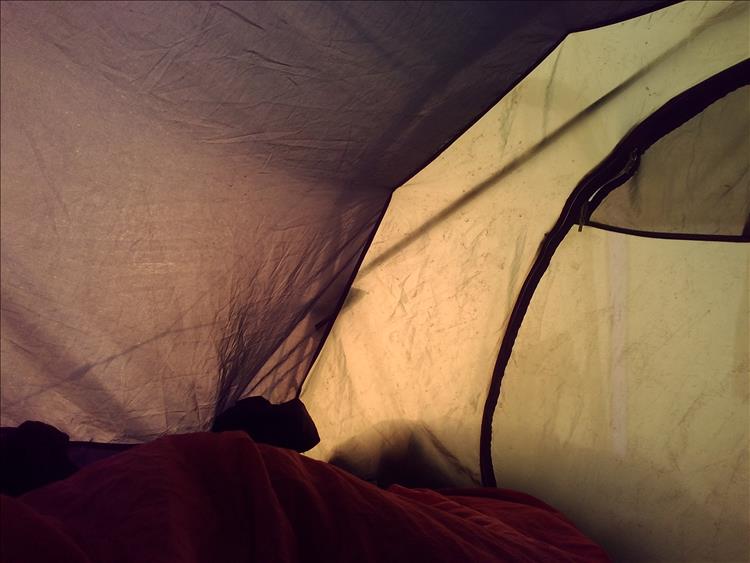 17/09/2017 06:23:46 UTC
---
Ren - The Ed said :-
St Davids this morning. By 'eck we've had some weather! Rain then wind then sun then rain. Yesterday for example was dry then wet then a deluge that created standing water on steep roads, then sunshine.

This campsite is rather good. We'll do a little exploring later after a hot shower and some breakfast.
16/09/2017 05:52:34 UTC
---
Ren - The Ed said :-
The first day of our holiday was spent visiting a bike shop in Liverpool because we didn't feel the need to be camping through storm Aileen!

As I write this I'm in a tent just outside Tywyn (not to be confused with Towyn). It's been a blustery night with a handful of showers although it's not been cold. Not slept well, no reason just one of them nights.

Am I brave enough to wake sleeping beauty? Hell no!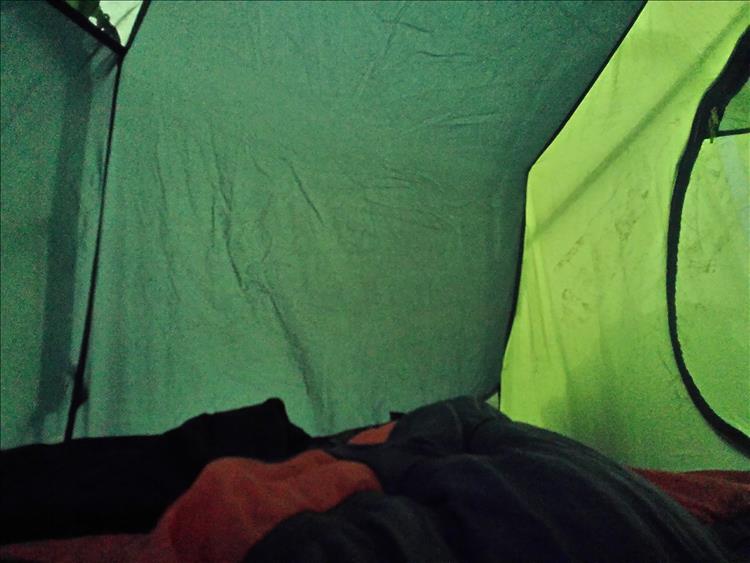 14/09/2017 05:49:41 UTC
---
Ren - The Ed said :-
Ahargh! I knews oi was roight. Sharon me dearie, ois orf to the sea to earn moi keep on the oceans waves.
10/09/2017 07:45:09 UTC
---
Borsuk said :-
Whoi would I say it would be rough noight if it be but a tempest. That's nothing more than the gentle rocking of a cradle, Arrrr Ren Lad. Shiver moi timbers.

09/09/2017 15:59:22 UTC
---
Ren - The Ed said :-
Aawwww Borsuk don't spoil it for us. I have this image in my head of you as a salty sea dog complete with stripy jumper, parrot and the obligatory west country accent. I see you standing on the bridge looking out into a tempest and declaring "Arrrgh, it's gonna be a rough old noight!" There's a fair maiden in every port to whom you have declared your undying love and yet the sea, it calls you back every time.

Don't be telling me it's not like that.
07/09/2017 17:40:39 UTC
---
Borsuk said :-
World cruises are overrated.

At least from the busman's view. :-)


07/09/2017 00:57:50 UTC
---
---
_