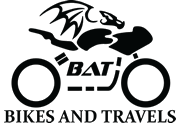 Home
Contribute
Contact BAT
Chit-Chat
BAT Facebook Page
BAT Stickers!
Ren's Biking Blog
Sharon's Biking Blog
Guest Posts
Bike Reviews
Bike Gear Reviews
Bike Tips
Travel Stories
Travel Tips
Repair And Restoration
Interesting Links
Support BAT
Welcome To Bikes And Travels...
...It's about bikes...and travels...mostly on bikes!
What's New?
The End Of The Story Leaves Me Speechless Sharon rounds off the NC500 adventure with the wrong breakfast, the wrong weather and the wrong traffic. Luckily these are just tiny hiccups on what was a most excellent adventure.
---
Change The Air Filter (Cleaner) Ren's changed the air filter this time, or as Honda like to call it - the air cleaner. Luckily this one's not rocket science either.
---
Thrills And Spills There's a whole heap of miles to be covered for Sharon on her way home. How many can she cover, can she enjoy or endure them and will she survive?
---
Is Dafydd's 250 A Lemon? Dafydd's a tad frustrated at the level of work he's had to do on his 'Zuma 250. Is it really a lot or does owning and actually riding a motorcycle require a lot of spannering?
---
Change The Oil And Filter It's the first and probably one of the most important jobs of the service. Luckily it's quite simple too - change the oil and filter.
---
What Parts Do I Need Fearful for his wallet Ren takes the plunge and purchases genuine Honda parts from a genuine Honda shop. Brave fool
---
Why And How Ren is explaining (or justifying) why and how he's going to (attempt) to service the 500X himself. I see trouble ahead.
---
Here's To Paul And Ian Ren takes a moment to smile and remember the good times with 2 friends.
---
CB500X Major Service It's time for Ren to man up and service the 500. This is the title page to bring the details together.
---
Demon Tweeks - Thanks Good news! Michelin now have a tyre pair to fit the CBF125. Even better news!! Demon Tweeks have them real cheap. Or...
---
Latest Posts
BMW G310R First Look Borsuk said :-
Let the public pay to be your quality control. Sounds like a chapter out of the Microsoft Business Plan.
21/09/2017 15:03:40 UTC
---
BMW G310R First Look Ren - The Ed said :-
When Honda first released the 500 range they all required the tappets checking at 600 miles. The suggestion on the internet was Honda weren't so sure about the new motor and the new manufacturing facilities, as such we the customer were acting as research and development. Not good.

It transpired that almost all of the motors didn't require the tappet check so later models didn't require it.

It's perfectly possible that Ted's 500 slipped the net. We don't know the whole story.
21/09/2017 10:31:28 UTC
---
BMW G310R First Look Ian Soady said :-
I do find it very surprising that a modern motorcycle would have allowed the clearances to tighten up in 600 miles.
21/09/2017 09:26:16 UTC
---
Honda CMX500 First Look Pocketpete said :-
Although happy with my 500x it just seems they have a bit of a gap in their range compared to Kawasaki.

A 650 just seems the obvious choice. Not to big not to small just about right. Ie the Suzuki sv650 and Kawasaki 600s.

For my use a 500 is fine but i do miss that little touch more ummph when overtaking.

No point in letting honda know when have they ever listened to a customer lol
21/09/2017 07:26:15 UTC
---
BMW G310R First Look Pocketpete said :-
Ah yes just had a look on the forum seems honda were cautious when the bike was first released. An early shim check was needed. 2016 onwards they appear to have had a rethink and were now happy with the engine to allow it to go to 16k.

Interesting to see if it makes any difference in long term use.
21/09/2017 07:21:39 UTC
---
Kawasaki Z 250 SL Review Ren - The Ed said :-
Most of the need for bigger, faster and more powerful engines stems from a need to prove one's manhood?

As I said in the review the Z250 is the very essence of motorcycling. Unless you're over 6 feet tall or you need mega luggage then it's all you'll ever need.

I'm saddened to see that Kwak have chosen the 300 motor for their new small adventure style offering. I understand why, in a world of numbers the 300 numbers are bigger. It's just the 250 single motor is better in the real world. We're in a minority Martin.
20/09/2017 21:03:05 UTC
---
Honda CMX500 First Look Ren - The Ed said :-
You're determined that Honda should make a 650 version of the 500 motor Pocketpete! Drop 'em a line and get 'em told.
20/09/2017 20:07:37 UTC
---
BMW G310R First Look Ren - The Ed said :-
I agree Pocketpete, according to my manual and the dealership they ain't due until 16,000 miles. BUT! The first models were all given a tappets check at the initial 600 service, Honda being overcautious.

But if the tappets were out it's a good job they were done!

A day without sarcasm is a day not worth living.
20/09/2017 20:05:46 UTC
---
BMW G310R First Look pocketpete said :-
I didnt think the shims needs doing a 600 miles they are only down for being done at 16K miles.

600miles is an oil/filter replacement and check over
8000miles is basically the same with a few extra bits
then 16000 the big shim party -
20/09/2017 18:54:01 UTC
---
BMW G310R First Look Ted said :-
CB500X....Valve clearances, 1st Service...DONE! September 2017

well the 2016 CB500X that I bought a few months back with the massive 379 miles on the clock has finally got to 600 and was ready for its first service.
Was I going to a Honda dealer and paying the (Alleged) £600.00

Sharp intake of breath, 2 steps back...."THIS IS GONNA COST YA GUVNOR!"

I don't think so....there are a couple of bike shops in the Wisbech (it's Cambridgeshire/Norfolk)and I always go to see Joe Barnes of JB Bikes.

jbbikes.co.uk or 01945 474774

I'm not sure the lads want another in to work on is any great hurry ;-)

YES, the shims did need checking, YES, Two were way too tight and Joe being the genuine guy he is, managed to use one of my old shims to get another gap correct, so it only cost me for one shim.....and the labour for doing such a bastorial job.

Soooooo, bottom line price, with genuine Honda filter and decent oil....£222.08.

Where the £0.08 p came from is anyone's guess.

OH, Word of warning, be prepared for a bit of banter.....
They dish it out and can take it.


I asked Joe " Do you know what a day without sarcasm would be like?"



NO, neither do I ;-)



20/09/2017 15:52:00 UTC
---
See all older posts
Latest Chit-Chat
Go To Chit-Chat Borsuk said :-
Your in good company, we are all in perpetual trouble as far as our wmen folk are concerned.
18/09/2017 12:31:54 UTC
---
Ren - The Ed said :-
It was!! She'd snuck out without my knowledge and now I've been squished. Turns out as she was laughing manically at my broken bones it wasn't the hobbit comments. It was the fact I've had nothing nice to say about her for years.

Apparently the way to stop your girlfriend from doing a burnout on your face is to occasionally say she's pretty or sweet or fun or sexy? Well I never!

The doctors reckon I will heal but I will end up in trouble again if I don't treat her better. Oh heck, looks like I'll be in perpetual trouble.


18/09/2017 05:59:14 UTC
---
Borsuk said :-
It's the loom of Sharons headlight as she comes to run you over in your sleep for calling her a hobbit one time too many. :-)


17/09/2017 22:38:56 UTC
---
Ren - The Ed said :-
I am in fear once again. I fear I can see the sun through the tent. If this is true then I am delusional. Sun?? Naahhhhhh...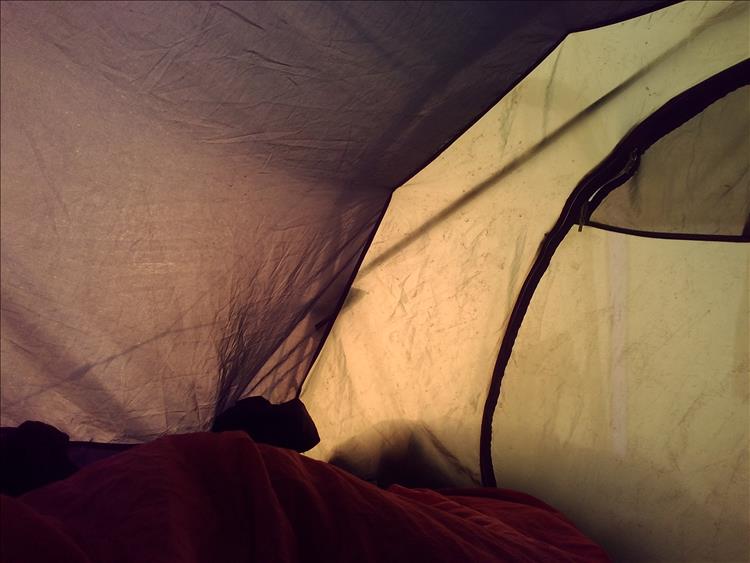 17/09/2017 06:23:46 UTC
---
Ren - The Ed said :-
St Davids this morning. By 'eck we've had some weather! Rain then wind then sun then rain. Yesterday for example was dry then wet then a deluge that created standing water on steep roads, then sunshine.

This campsite is rather good. We'll do a little exploring later after a hot shower and some breakfast.
16/09/2017 05:52:34 UTC
---
Ren - The Ed said :-
The first day of our holiday was spent visiting a bike shop in Liverpool because we didn't feel the need to be camping through storm Aileen!

As I write this I'm in a tent just outside Tywyn (not to be confused with Towyn). It's been a blustery night with a handful of showers although it's not been cold. Not slept well, no reason just one of them nights.

Am I brave enough to wake sleeping beauty? Hell no!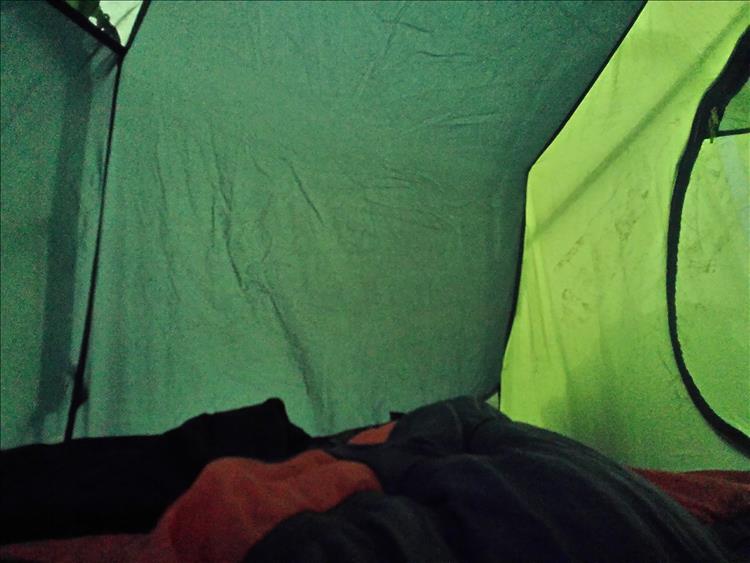 14/09/2017 05:49:41 UTC
---
Ren - The Ed said :-
Ahargh! I knews oi was roight. Sharon me dearie, ois orf to the sea to earn moi keep on the oceans waves.
10/09/2017 07:45:09 UTC
---
Borsuk said :-
Whoi would I say it would be rough noight if it be but a tempest. That's nothing more than the gentle rocking of a cradle, Arrrr Ren Lad. Shiver moi timbers.

09/09/2017 15:59:22 UTC
---
Ren - The Ed said :-
Aawwww Borsuk don't spoil it for us. I have this image in my head of you as a salty sea dog complete with stripy jumper, parrot and the obligatory west country accent. I see you standing on the bridge looking out into a tempest and declaring "Arrrgh, it's gonna be a rough old noight!" There's a fair maiden in every port to whom you have declared your undying love and yet the sea, it calls you back every time.

Don't be telling me it's not like that.
07/09/2017 17:40:39 UTC
---
Borsuk said :-
World cruises are overrated.

At least from the busman's view. :-)


07/09/2017 00:57:50 UTC
---
---
_