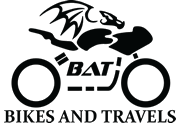 Home
Contribute
Contact BAT
Chit-Chat
BAT Facebook Page
BAT Stickers!
Ren's Biking Blog
Sharon's Biking Blog
Guest Posts
Bike Reviews
Bike Gear Reviews
Bike Tips
Travel Stories
Travel Tips
Repair And Restoration
Interesting Links
Celebrate! The 8mm Socket Is Found
Support BAT
Calculators And Converters
Welcome To Bikes And Travels...
...It's about bikes...and travels...mostly on bikes!
Sharon might be packing a pistol to shoot Ren with...
What's New?
Wandering Home From Shell Island Do hot water bottles work in sleeping bags? Will the dynamic muppets ever get off the island and back home? No-one really cares.
---
Blasted Brake Reservoir Bolts What do you call an ape with a Dremel, a sharpened screwdriver and a hammer next to a motorcycle? Ren, you call it Ren.
---
Z250SL And CB500X Brake Fluid Change Whether or not the brake fluid needs changing it is getting changed on Sharon's Kwak and Ren's Honda. More mechanical malevolence
---
Weird 125 Oil Usage Old engines use oil, it's inevitable. What is puzzling Ren is the ever changing amount of oil the long suffering CBF is burning.
---
Pack Neatly Or Lob It In Is it better to be all neat and tidy when packing clothes for a trip or to just lob them in and squish them down? Ren is doing real science to find out conclusively.
---
Dartmouth, Slapton and Salcombe South of Brixham the coastal landscape is proving to be quite rural and enjoyable for Sharon and Ren.
---
Shivering At Shell Island It may be cold but it's a beautiful autumnal day to be riding through North Wales' finest scenery. There's warmth to be found in the evening too.
---
Shell Island Shenanigans It may be cold but North Wales is beautiful in Autumn
---
Cornwall To Say See Ya It's a long way to Cornwall, well it is if you're a saddle sore lightweight like Ren at least. There might be free food on offer so he must make the ride.
---
The Good, The Bad And The Musty It's a day of confusing emotions for Sharon, but life is for living. Will this evening's accommodation be as luxurious as the previous evening's?
---
Latest Posts
KTM Duke 125 Review jammy said :-
Small singles do sound nice with a louder pipe, my cub has a home made one and you can see car drivers notice it when i'm filtering through the traffic...its not silly loud, just enough.
15/11/2018 00:15:26 UTC
---
Putting A Motorcycle Onto The Centre Stand
said :-
14/11/2018 21:36:46 UTC
---
Weird 125 Oil Usage Ren - The Ed said :-
Did you just utter a rude word at me Mr Soady? Go and wash your mouth out young man.

While it may have been popular in the 1920's I don't believe my 125 or Jammy's C90 were ever actually designed to be total loss. I guess in this day and age total loss is not really a good thing, environmental reasons and all that.
14/11/2018 20:18:02 UTC
---
Z250SL And CB500X Brake Fluid Change Ren - The Ed said :-
I had read about corrosion while researching this. Of course on my older non ABS bikes the master and slave cylinders were alloy and the pipes all rubber so if there were water in the system I'd never likely have known. I really must learn the actual how an ABS works rather than the principle.
14/11/2018 20:13:00 UTC
---
KTM Duke 125 Review Ian Soady said :-
Why do you think you need a louder pipe?
14/11/2018 14:32:39 UTC
---
KTM Duke 125 Review Jammy said :-
I love it, good mix of performance and economy, does a huge 174 mpg on my commute, closer to 150mpg at A road speeds (regularly do 200 mile round trips to Torquay visiting mum) and lowest was 90mpg! That was a 60 mile test throttle pinned up the motorway against a friends c70 (with home made 148cc engine fitted). The fuel gauge lies though, don't fill up when it says empty because it ain't! The only thing I'm unsure of is it has an oxygen censor fitted halfway down the exhaust pipe, and would like to put a louder pipe on it. Bits are a bit pricey compared to the in anf but service is only plug/air filter/oil filter. And the leg shields are more style than substance, cannot keep the cold/rain off like the cubs. I also put it away when they start gritting the roads and just use the cub daily.
14/11/2018 13:19:48 UTC
---
Weird 125 Oil Usage Ian Soady said :-
It's called total loss Ren - very popular in the 1920s. You set the pump so there was a drip every few seconds - the oil was just dumped in the crankcase where the flywheel flung it about and oiled everything, with the excess being burnt. Most had a pump so that the rider could add a bit more oil when working the engine hard.

Or even - though I hesitate to mention it - petroil in a 2 stroke.......
14/11/2018 10:21:22 UTC
---
Z250SL And CB500X Brake Fluid Change Upt'North said :-
Anybody reading this thinking, nah, it's b******s.
Here's a long story cut short.
About three years ago riding down the Stelvio towards Bolzano when the rear lever starts to go soft, this after only 20 or so hairpins. 2 or 3 later no pedal at all. Luckily the fronts remained OK and I rode accordingly. The fluid in the rear was only about 2 years old. After about 10 minutes the rear brake came back to me. Needless to say a fluid change was performed ASAP. I put it down to a relatively enclosed caliper, fixed luggage and water in the fluid. Once the water boils you have gas not fluid and you can compress a gas. I wasn't riding hard either but having to cover the brake due to rate of descent and tightness of the curves.
So that's a very good reason to change and with ABS it's even more important for your wallet, corroded ABS pumps don't come cheap.
Well done Ed, you've just saved yourself some money.
Upt'North.
14/11/2018 10:02:14 UTC
---
KTM Duke 125 Review Ren - The Ed said :-
Now that's a proper pair of bikes Jammy. The FL125 is not a bike we see much here in the UK - what's your experience with it been like? It looks very much akin to the ANF125.
14/11/2018 09:24:27 UTC
---
Weird 125 Oil Usage Ren - The Ed said :-
I certainly believe my 125 drinks more oil on a long run than the local commute to work or my mothers. Since the 125's consumption has increased instead of changing the oil every 2,000 miles I now change it ever 3,000.

I like the idea of a self-servicing motorcycle! Never change the oil just keep it topped up eh? I reckon I'd still change it once in a while if for no other reason than to drain out the gunk that won't burn off.
14/11/2018 09:21:42 UTC
---
Latest Chit-Chat
Go To Chit-Chat jammy said :-
guilty, i'm darn sarf just outside sunny bournemouth...
15/11/2018 00:19:25 UTC
---
Ren - The Ed said :-
Maybe Jammy is from that there daaaaan saaaaaf. I believe they know what "dry land" is. Up here in WaterWorld our bikes are fitted with propellers (as in boat not aircraft).
14/11/2018 20:21:35 UTC
---
Upt'North said :-
Jammy, where is this warm dry day you speak of?
But yes, no tread is best on dry perfect tarmac.
But, where is this dry perfect tarmac?
Life's a conundrum.
Upt'North.
14/11/2018 18:21:29 UTC
---
Jammy said :-
Yes tyres are very much rider preference. On the Honda cub chat board some rave about conti tyres best thing since sliced bread! I don't like them have had slides in the wet. I've had cst (Chinese I think) tyres on the cub And loved them in all weathers, a right bugger to fit though as very thick and stiff. But yes any old tyre will grip on a warm dry day.
14/11/2018 14:10:31 UTC
---
Ren - The Ed said :-
Wow! I made it onto the CB500X forum! That's it now, I don't need you folks. I'll be getting calls from Honda wanting to sponsor the website and provide me with a stream of development bikes for me to test and advise on. Mechanics will wonder at my awesome skills. Heck I'm expecting a call too from TouraTech to work on their next generation hand guards! I've ARRIVED!!

Laters - suckers!
13/11/2018 09:07:49 UTC
---
Ross said :-
Fame at last eh, Ren!?

https://www.cb500x.com/index.php/topic,7900.0.html
www.cb500x.com/index.php/topic,7900.0.html ...
13/11/2018 08:33:18 UTC
---
Ren - The Ed said :-
While our country and our way of life is far far far from perfect we can gripe and complain freely, hopefully steering it ever so slowly towards becoming a better place. I'm free to moan about screwdriver fittings, allen bolts, brexit, privatisation, environmental problems or the laws of my land. There are many places that don't enjoy that privilege. My vote is but one, my voice is tiny, but I have it.


12/11/2018 09:01:58 UTC
---
Upt'North said :-
Seems apt to post a picture from our summer trip to Europe. Hope it loads.
After all they gave their all so we could ride today.
Upt'North.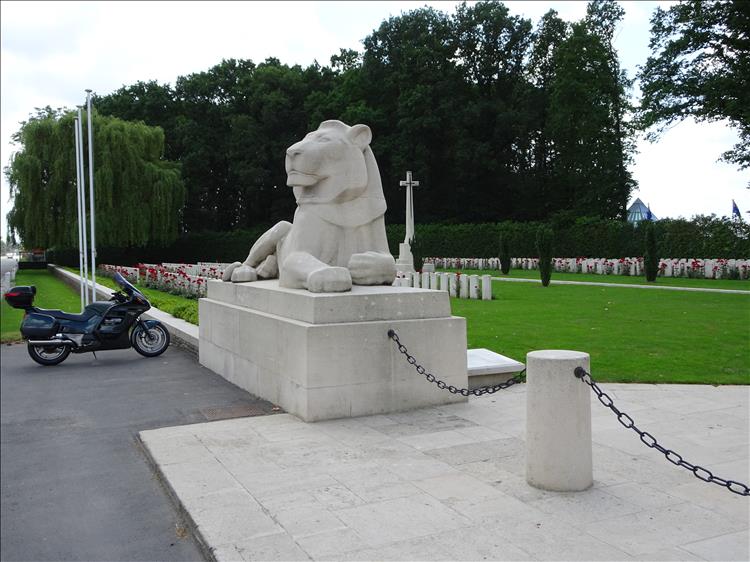 11/11/2018 10:25:36 UTC
---
Ren - The Ed said :-
M&S, Mud and Snow - aaah right I did wonder. I do find myself thinking that Germany and Italy are to all intents and purpose off limits in winter for Brit Bikers because I still cannot find any definitive answer as to WHICH tyres are approved for winter.
08/11/2018 08:41:06 UTC
---
Ian Soady said :-
M&S doesn't mean the same as winter tyres. It just means they have more widely separated tread blocks so are self-clearing to some extent (like the TKC80s referred to earlier).

The 7C threshold is just really because there has to be a cut-off point somewhere. As Ren says, the point is that the compounds work better at lower temperatures than "summer" tyres. In theory winter tyres should wear faster in summer but I've had them on my Discovery for nearly 30,000 miles all year round and there's still loads of tread left - and no signs of surface deterioration despite using them in temperatures over 35C.
07/11/2018 10:45:21 UTC
---
---