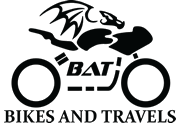 Home
Contribute
Contact BAT
Chit-Chat
BAT Facebook Page
BAT Stickers!
Ren's Biking Blog
Sharon's Biking Blog
Guest Posts
Bike Reviews
Bike Gear Reviews
Bike Tips
Travel Stories
Travel Tips
Repair And Restoration
Interesting Links
Support BAT
Calculators And Converters
Welcome To Bikes And Travels...
...It's about bikes...and travels...mostly on bikes!
Sharon might be packing a pistol to shoot Ren with...
What's New?
Campsite Conundrum Sharon is having way too much fun while Ren is trying to find a place to sleep. Well someone has to be happy when Ren's such a grump.
---
No Adventure Too Small Do you need to travel the world on a vintage motorcycle while wearing a tutu and carrying a fridge to have a real adventure? Ren doesn't think so.
---
Discovering The Picos After a troublesome first day in Spain hopefully Sharon and Ren's luck will improve. Thing is they have a 187km detour to reach their destination. There have been worse detours though.
---
Lost Off The Ferry The great adventurer and motorcyclist Ren is proving that he is in fact a useless idiot. He can't ride and he can't find a campsite that is open. Oh what will become of the BAT muppets?
---
Ocean Blue Sharon's more excited than nervous but this is the first time the Kwakker has been aboard ship. That's if customs let her on board.
---
Motorway Miles And Muses Sharon's derriere proves more than tough enough for the big ride across England. Can she manage to lose them emotional luggage while securing her physical luggage though?
---
To The Ferry What are the chances of Sharon getting out of bed very early twice in the same week. Well she'd better had otherwise the Muppet's will miss the ferry.
---
Bodging Daaan Saaaf Ren bears witness to an impossible event. Then there's some last minute bodging to be done.
---
Getting Ready For Spain Sharon is determined to be ready, organised and prepared for her forthcoming trip to Spain. However life is even more determined to ruin her plans.
---
I'm Glad I Went To Anglesey Ren is seemingly quite positive today! Has the sun gone to his head or has Dave's barbecue cheered him up? We're sure he'll be back to his usual miserable self.
---
Latest Posts
Daytona Lady Star GTX Boot Versus Daytona Lady Pilot GTX Boots & Initial Review Of Pilots jfgarro said :-
Because of my short height (I'm 5'1"), when the bike is a little too high for my liking, I use mainly the soles and the fingers of my feet to balance it. Comparing the Lady Star with the Pilots, which one has the higher sole? Because like Sharon said, every mm counts...
22/06/2018 01:55:06 UTC
---
No Adventure Too Small Ren - The Ed said :-
I suspect the problem with some of the magazines is the journalists live in a bubble. When you've had a top of the range fully tricked out all singing all dancing adventure/sports/touring/off road or whatever model on test for 3 months coming "back down" to a 500 run of the mill middle of the road bike must be something of an anticlimax.

It's not across the board, it's not everyone. There are some magazines and websites that take into account people's budgets and other factors.

When it comes to riders of course you will meet the odd snob who will look down on smaller bikes or cheaper kit but for the most part Sharon's and my own experience has been pretty good. The 125s and Sharon's 250 tend to start good conversations rather than elicit snooty looks. My 500 is rather too average to warrant further discussion.

Motorcycling and the adventure aspect of it are personal things. You can only try to do what you can with what you got and enjoy it is much as you can.
19/06/2018 18:27:58 UTC
---
No Adventure Too Small Christopher said :-
Yes, good advice....Create your own 'Adventure', On whatever bike you care to!, No matter where you go, or what you do....its unique to you.... Just don't go looking at certain mainstream bike magazines for 'ideas' though!.....(or should that be all bike magazines?), because,(according to them), unless you have the latest BMWGS1200(A of course!)or KTM 1290 (to name but two), both with all the gizmos,(and on P.C.P too of course!) such as Sat Nav,alloy 'top of the range' panniers, traction control etc, etc, oh,and you will need an 'Adventure Jacket' costing at least £1000 too, then, you have no chance of having said adventure.......Hence, take no notice of all that, and go out and do your own thing....Enjoy
19/06/2018 16:31:01 UTC
---
No Adventure Too Small Ren - The Ed said :-
HA! Like I did when I firstly got lost in Spain then found the road was closed. Sometimes you've just got to improvise.
19/06/2018 12:58:00 UTC
---
No Adventure Too Small Rod said :-
No! We are not trying to scare people off adventures. When things go wrong, that can make the adventure better, and more memorable.
So just go and enjoy the adventure, but be prepared to change your plans now and then.
19/06/2018 10:56:14 UTC
---
No Adventure Too Small Ren - The Ed said :-
Oii! Don't you be scaring people off adventures with your tales of woe!

There's a balance to be struck. It is important that not EVERYTHING is planned to the last detail and to take the risk that things might not pan out quite as you'd hoped. When things go a little awry and you come up with a solution then there's a sense of achievement, of triumph over adversity. But if lots and lots of things go wrong it can feel like a disaster, that you're a failure and never want to leave the safety of the living room again.

Some people have to really push the boundaries to get excited about anything, for some just going to the shops is terrifying. While an adventure to the next town might not make the news it might be every bit as thrilling as a fortnight in Morocco for some.

I'm thankful to hear it's not just me that has had a few things go wrong.


19/06/2018 09:52:48 UTC
---
Kawasaki Z300 Test Ride Review Ren - The Ed said :-
Kawasaki - any colour you like as long as it's green. Well you might get a black one occasionally and there was a red one once...

Being local to the area if you'd have come off the motorway 1 mile later and gone to where the football stadium is then you'd have spent a little less on fuel. That's the power of local knowledge. Motorway services sure know how to sting.
19/06/2018 09:41:20 UTC
---
Kawasaki Z300 Test Ride Review Keith m said :-
Bolton M61 services was for fuel only. I was heading for my overnight stop at family just outside of Buxton. I didnt want to have navigate the Manchester ring road and worry if I and enough fuel. At £1.46ltr it must be very special fuel!.
The z400 looks like a fine bike. They have reduced the weight increased the power so probably better than the Honda cbr500. But colours please Kawasaki.

18/06/2018 21:43:15 UTC
---
No Adventure Too Small Ian Soady said :-
The things I remember most about my "adventures" are when whatever plans I had were sidetracked by events. Desperately trying to get things back on track, fraught diagnostic sessions by the side of the road, long detours caused by blocked passes etc - they seem to be most prominent to me, like Rod's wild camping.

One trip to France I arrived on a Sunday morning off the ferry without having filled up with petrol. Rural France was then (still is in many areas) devoid of filling stations which open on Sundays so I had to stop overnight after 100 miles or so. As it happened, the village I stopped in was having a festival (celebrating what I don't know) so I spent a very enjoyable afternoon & evening mixing with the locals, enjoying their cider and street barbecues, and visiting normally closed buildings.
18/06/2018 12:32:00 UTC
---
No Adventure Too Small Rod said :-
What is an adventure???
I think anything that gets you excited or just makes you feel good.
So I guess that is every time I get on the bike!
Last year I went down to Spain for just under 2 weeks, and although I had planned my route and camp sites on the way through France, it all went wrong when the M25 QE2 crossing was closed for 3 hours making my arrival at the Dover port nearly 3 hours late. The ferry company got me on to an alternative crossing free of charge, as they knew of the M25 closure, but this put me 4 hours behind time when I got into France.
This was November, so days are shorter than the summer months, and there was no way I would get to my camp site near Le Mans before dark.
After trying two camp sites which were closed (camp sites tend to close September in France) I decided to camp just outside a small village next to an area which the village used for their recycling.
Camping wild although not planned made this more of an adventure for myself.
18/06/2018 10:16:52 UTC
---
See all older posts
Latest Chit-Chat
Go To Chit-Chat Ren - The Ed said :-
COR! They're so generous ain't they. I reckon you'll be fine, you'll get to Brasil in one day. There is in fact a Brazil Street in Manchester, I've just checked.
19/06/2018 13:03:42 UTC
---
Borsuk said :-
Just got an email from my insurance company that my bike insurance has had my coverage extended free to allow me to commute to work for one day during National ride your bike to work week.
Do you think I should inform them I work in Brasil and it will take more than a day for my 125 to get there from Huddersfield?

19/06/2018 11:29:24 UTC
---
Borsuk said :-
Good job I am booked for the annual clean on Saturday then or she might attack me for maltreating my bike. ;-)

About 20 miles away according to Google.

I'm game, distance no object. Last leave I rode to Deeside for training, had 3 hours training then had to ride back to Huddersfield. My left hand was aching but rest of me was fine.
18/06/2018 19:46:34 UTC
---
Ren - The Ed said :-
I'll check with Sharon to see what she's up to Borsuk...but I think that might be a good idea. Hollingworth Lake is close to you and I?
18/06/2018 06:54:05 UTC
---
Borsuk said :-
My bike came with a gear indicator but it went funny after the first week so I got used to not having it. Was repaired at the first full service and works fine now, useful to have but I'm used to not having it so it isn't a major necessity to me. A bit like the gear change indicators on cars, if I'm at 6000 revs in 3rd it's because I want to be so stop flashing at me. A button that puts you straight to neutral would be worth the money, that little green light can be hard to see at times when the strange yellow ball is in the sky.
On another note, anyone fancy a ride out on Sunday, my last weekend before going back to work. I'm in the Huddersfield area but not adverse to travelling a bit to meet up. Still on my provisional so no motorways. Just means I need to get up earlier to get where I am going.
Should have my bike back in full working order on Saturday as well as it getting is annual clean.
17/06/2018 22:08:21 UTC
---
Ren - The Ed said :-
I admire your microcamper. It tempts me to purchase a larger car and create my own. I'd be tempted to fit a towbar and take the 125s on a trailer.

I am working hard writing the Spain story. We're back to work and back to reality and seeing you enjoy your holidays is making us both quite envious.
17/06/2018 08:57:51 UTC
---
Henrik said :-
Look forward to read about Spain later, hope all well !!!!
16/06/2018 20:58:45 UTC
---
Henrik said :-
People on the camp comes to us and gratulate that DK did just win, guess its someting to do with football, but I am not sure :-)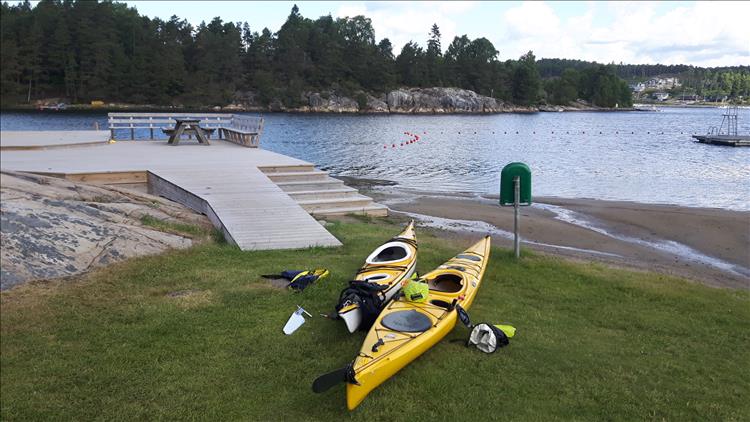 16/06/2018 20:53:43 UTC
---
Henrik said :-
:-)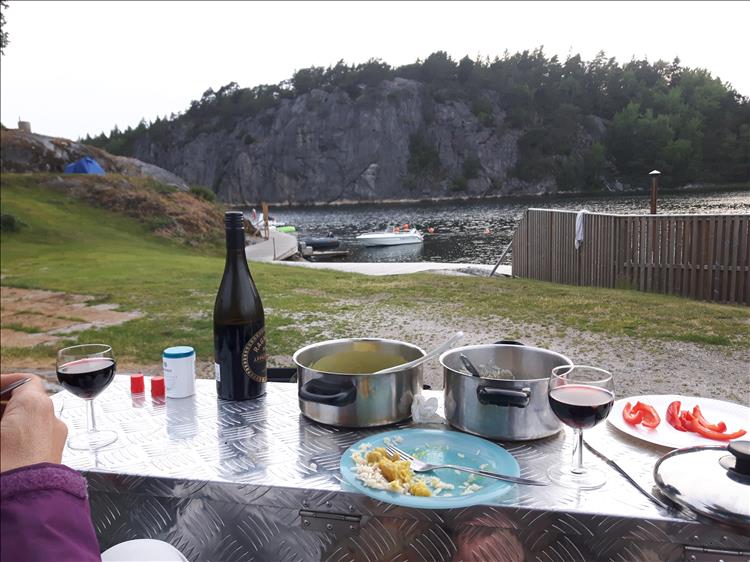 16/06/2018 20:43:40 UTC
---
Henrik said :-
Yep, at Strömstad now, camp "Lagunen", for two days, we are trekking, and kayaking, and just relax, perfect weather, I made pan-cakes in our little kitchen today, the micro-camper concept works well, guess its something we will refine and develope. Got a tipi-tent for the longer stops, we sit there right now drinkink redwine and enjoy the sound of some rain on the tent-roof, just a small rain-system. Tomorrow we cross the norwegian border and go for Rjukan and mount Gausta as first stop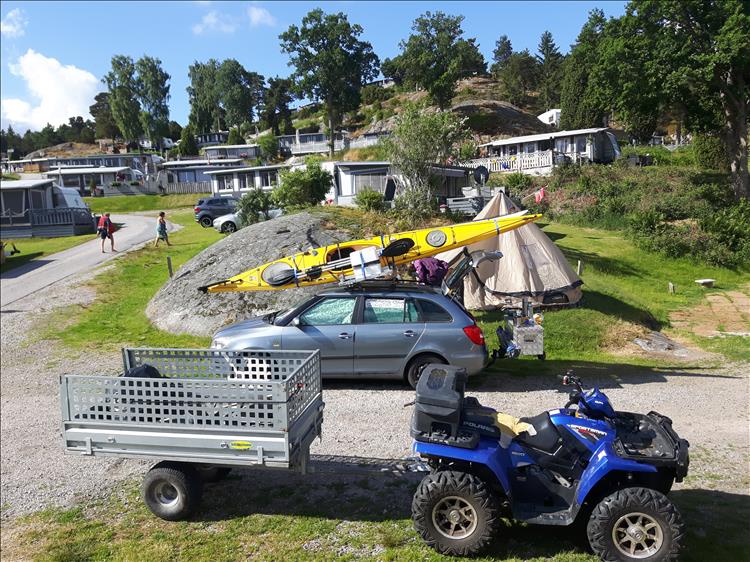 16/06/2018 20:41:20 UTC
---
---
_