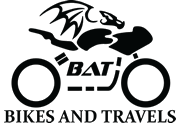 Home
Contribute
Contact BAT
Chit-Chat
BAT Facebook Page
BAT Stickers!
Ren's Biking Blog
Sharon's Biking Blog
Guest Posts
Bike Reviews
Bike Gear Reviews
Bike Tips
Travel Stories
Travel Tips
Repair And Restoration
Interesting Links
Celebrate! The 8mm Socket Is Found
Support BAT
Calculators And Converters
Bikes And Travels Sticker!
At long last Ren has finally pulled his finger out and organised some BAT stickers featuring the amazing and strangely popular logo that Sharon created.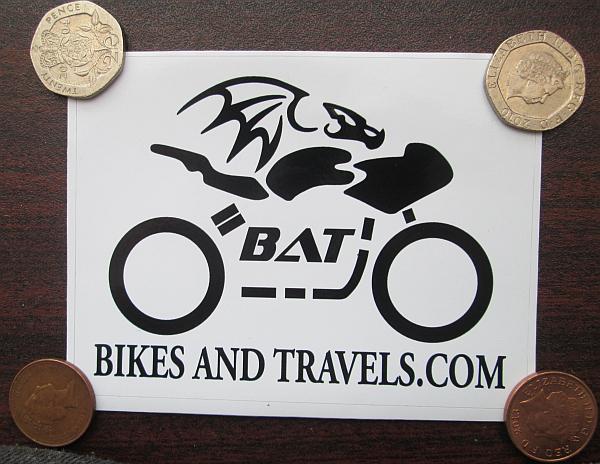 You can have your very own sticker for the princely sum of (just?) £3 in the UK and £5 for international! Why so much? Postage, time, hassle etc etc etc. Why so cheap? We understand BAT readers worry about fuel consumption as much as Ren does so they can't afford to spend a fortune on stickers.


| UK Orders (£3) | International Orders (£5 - UK Pounds) |
| --- | --- |
| | |