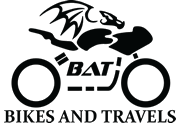 Home
Contribute
Contact BAT
Chit-Chat
BAT Facebook Page
BAT Stickers!
Ren's Biking Blog
Sharon's Biking Blog
Guest Posts
Bike Reviews
Bike Gear Reviews
Bike Tips
Travel Stories
Travel Tips
Repair And Restoration
Interesting Links
Celebrate! The 8mm Socket Is Found
Support BAT
Calculators And Converters
Post And Link Rules
Comment Posts
At the bottom of many pages there's a space for you to post your comments, thoughts, opinions and additional information. There are some rules however.
The editor has final say as to whether or not a post is allowed to remain on the page.
Posts that are defamatory, rude, not relevant or obnoxious will be removed.
Unnecessary or excessive bad language will either be edited out or removed.
Please try to make comments useful, helpful and constructive.
We here at Bikes And Travels are trying to create a useful website that is family friendly and accessible to all. Please keep this in mind when you post comments.
Links
The space provided for links is there if you wish to link to your own relevant blog posts, relevant website pages and other relevant information. Again there are rules about posting a link.
The editor has final say as to whether or not a link is allowed to remain on the page.
The link must be relevant to the subject of the page. For example a review about Motorcycle X can link to your review of Motorcycle X. A link to your blog page about knitting patterns will not be accepted.
The link must also be family friendly and not defamatory, rude, profane or obnoxious.
If you've made an error you can contact the editorial team to get it corrected, please use the email address below.
ren@bikesandtravels.com

Many thanks, Ren Withnell