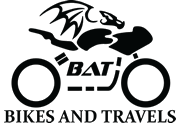 Home
Contribute
Contact BAT
Chit-Chat
BAT Facebook Page
BAT Stickers!
Ren's Biking Blog
Sharon's Biking Blog
Guest Posts
Bike Reviews
Bike Gear Reviews
Bike Tips
Travel Stories
Travel Tips
Repair And Restoration
Interesting Links
Support BAT
Calculators And Converters
Support Bikes And Travels
We hope you have enjoyed reading the stories and articles on Bikes And Travels.

If you would like to contribute to enable our work here to continue then please support us via our GoFundMe page.

Thank you.

The Bikes And Travels Go Fund Me page.